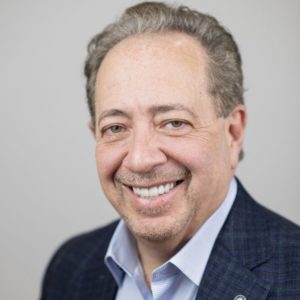 Yet another visit from St. Nick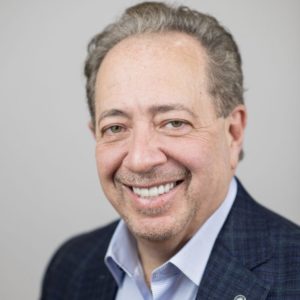 "It was the week before Christmas and all over our house;
Dustin sells ads, Steve finishes this poem.
Reggie and Ken complete their tasks,
Including a request from Steve to burn all the masks.
Megan and Jacqui work without sleep;
Dustin reminds the staff that Christmas gifts don't have to be cheap.
Eliud finishes pages, Krystal handles billing;
When the dust settled, 2022 was satisfying.
When we were out in the yard, such a noise arose;
I ran to the window – it was the DreamWeaver boys.
Sanderson, Ruppert, Will and Joe Young
Couldn't wait to see what they brought.
What, then, before my wondering eyes should approach,
My two favorite Belgians: Paul DeCock and Piet Dossche.
I looked to my left in shock and awe;
It was a 50-runner St. Jude 10k from Shaw.
The moon on the chest of the freshly fallen snow
I saw something in the distance that was moving rather slowly.
There were no reindeer, there was no sleigh
They were canceled – that's the waking culture today.
In their place was a Prius, not nearly as fast
But I knew right away it had to be St. Nick.
He came down the chimney and began to moan;
So many nights he wrapped presents alone.
Government incentives were an unwelcome benefit;
It meant that many of the elves didn't have to work.
Stealing toys had become the norm
That's what's happening with bail reform.
Steal all you want, no one ever pays
The result of Soros-funded DAs.
He was worried about completing all his missions
The labor committee mentioned the poor working conditions.
The government got involved, both the federal and the states
There were new mandates in the field of donations.
Nothing that could be perceived as polluting.
Nothing to aim for. Nothing to shoot.
Nothing that screamed or made a lot of noise.
Nothing for girls only, nothing for boys only.
Nothing that claimed to be gender specific.
No Barbie or Ken, although Pat was great.
No sweets or candies, they were bad for the tooth.
Nothing that could reveal a truth.
Nothing that would give everyone a voice
Nothing changes the story of choice.
So Santa just stood there, dazed and perplexed;
He couldn't think of what to do now.
What could he give, could I shed some light
Gifts that wouldn't anger left or right.
After thinking for a while, I made up my mind,
Something that would satisfy any ethnicity and religion.
My idea was a gift with a price worth having
May everyone just enjoy peace on earth.
Again he asked about naughty and nice;
My thoughts on 2022 should suffice.
A lot went right, some things went wrong,
But overall the industry remains very strong.
Containers came down, the supply chain would ease;
More stuff from SE Asia instead of Chinese.
Most suppliers continued to sell more
Laminate, wood and of course a rigid core.
The year started with something very nice
Like most of the industry rejoined TISE.
The show returned to its midwinter date;
The summer of 2021 was rather late.
It was thrilling to see Shaw return to the floor;
An absence of 13 years, maybe more.
Wherever you looked, from floor to roof
Wash something stiff and waterproof.
The constant was everyone's modus operandi,
In the evening he was frolicking in the Eye Candy bar.
Olga Robertson earned our Lifetime Achievement Award;
Brodsky retires from CCA but remains on the board.
Somerset was bought by Boen's parent;
The LION yarn system was launched by Sy and Jon Cohen.
Armstrong eventually succumbed to challenges and debt
Despite Michel Vermette's best efforts.
Mohawk got bigger when they took over Foss;
It's been over a year since we lost Steve Joss.
There was a lot going on with our friends at Daltile
In addition to their products that show off design and style.
As in August, we congratulated Amber Leigh
As her family grew from two to three.
And while Biden handed out excessive discounts
Patrick killed it with a concept called Statements.
CCA launched new merchandising called Retail 2.0;
You cannot win the game if you embrace the status quo.
SPC and laminate on the same frame;
Carpet One and Flooring America now look the same.
When sales started to sizzle in October
Mannington announced the retirement of Russell Grizzle.
The company is one of the most shopper-friendly;
That should only continue under Tom Pendley.
Two years after taking control of Haines
Belknap went to Texas and came back with Swiff Train.
Then we had to sell All Tile to Crown;
The last of many distributor deals to go down.
I've spent many a day watching Megan
Waiting for a call back from our friends at Broadlume.
They were supposed to come up with a solution at FloorCon in November
As they try to spark a retail revolution.
December saw the return of Mohawk Edge;
Dealer profitability is what they claim.
New products focus on performance and design;
We saw it all thanks to Melissa and Caroline.
Demos on the floor showed Wet Protect,
One of the best waterproof lines, last time I checked.
St. Nick then asked about our readers and contributors;
What could he give them on my behalf.
When it comes to us, I feel pretty blessed
Our team is known as the best of the best.
As for all our readers, I wish good health
And everything we can do to improve their wealth.
Whether it is a manufacturer or people with shops,
All we want to do is help them sell more floors.
Now in a better mood, St. Nick jumped to his car,
I have to admit the scene was bizarre.
But I heard St. Nick exclaim, as he rode out of sight,
Merry Christmas, Happy New Year – 2023 will be bright.