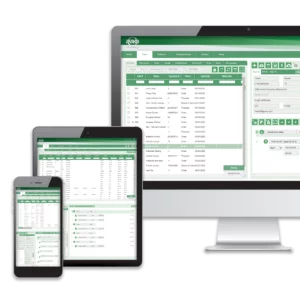 Reasons to transition to cloud-based software
While "the cloud" may sound like a vague term to some, it is becoming much more important in the day-to-day operations of companies around the world, including retail. In reality, according to businessinsider.com, the amount of business software running on traditional, on-site servers shrunk to 32% of all enterprise applications leading up to the current year. With more and more businesses fully transitioning to cloud-based applications, it's important to know the fundamentals, benefits, and cloud-based software systems available to your business.
To help retailers understand what's involved in making the switch, FCNews spoke to four software companies to explain what cloud-based software and technology is and how it can be a huge benefit to your business.
ABCs of cloud-based software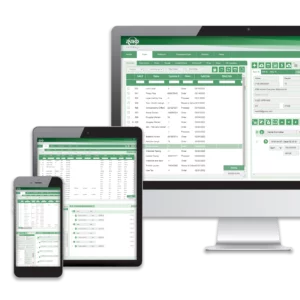 "'Cloud-based' is a hot buzzword right now," said Chad Ogden, president of QFloors. "So software companies use it for marketing because they know it's attractive and communicates remote access and other benefits."
However, according to Ogden, "cloud-based" is a very broad term that covers a wide variety of products. While he specifies that running a software application that is not running on one's own computer or personal network is considered cloud-based, there are several ways to go about it.
To break it down in simple terms, Ogden explained three categories of software:
• Software installed on site
Software installed and running locally on your own computer or on your company's own network.
• Software hosted on premise in the cloud
An installed, local software program that is accessed over a network hosted by a third party through the cloud.
• SAS (software as a service) or browser-based software
A software program built to be accessed and run in an Internet browser. It can be accessed anywhere, anytime as long as you use a device with an internet connection.
QFloors is the company's on-prem, installed software, while QPro is the company's online, browser-based software. "While QFloors and QPro are made by the same company – and offer many of the same features – they don't share any common code because the technologies are so different," explains Ogden.
Benefits of cloud software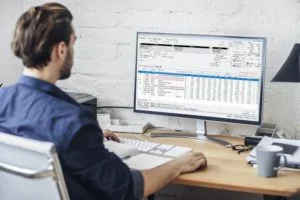 Seamless operation. The biggest advantage of cloud-based software, proponents say, is the technology backbone and the software itself is managed by the same provider. So says Bob Noe, president of Pacific Solutions, who says that many servers are not properly configured or maintained, which can lead to degraded software performance. However, when the software vendor and hardware vendor are one and the same, Noe said it mitigates this common problem for business owners. "What this means for the end user is a seamless experience, where the servers are configured to allow the software to perform at its best," explains Noe.
Using remote desktop technology, Pacific Solutions software has been accessible through the cloud for years and is designed to operate securely and quickly, Noe said. However, the company did not stop there. To achieve the goal of having the ability to run the entire application through a web browser, Noe shared that parts of the software have been redesigned to run in a web browser and are still being improved today.
Always current. Another reason for making the switch from on-premises software to cloud-based software is overall peace of mind, said Rahul Karadi, Sales Director, Western Region, RFMS. With cloud-based software, user data is hosted remotely, meaning it is regularly backed up and kept safe. Karadi also added that the software version is kept up to date, which in turn eliminates the need to pay local IT to manage an in-house server and infrastructure for a company's data.
"Unfortunately, all too often we get a call from a customer whose data is not cloud-based and their on-prem server has been compromised and generally their backups as well," explains Karadi. "This creates an incredibly stressful and costly situation that could have been easily avoided by being cloud-based. In these circumstances, the question is whether the data can be recovered and if so, how good is the content. In most cases, the backups weren't done properly, let alone at all. The downtime and internal costs of getting things up and running again can typically run into the tens of thousands of dollars."
In the seven years that RFMS has provided cloud solutions for customers, it has not lost a customer experience, according to Karadi. This cloud solution works for businesses of all sizes and grows with a business without requiring the customer to make a financial investment for in-house server infrastructure upgrades.
Overall convenience. Flexibility and ease of use is another key benefit that cloud-based software can provide, said Edgar Aya, CEO of Comp-U-Floor. Every aspect of Comp-U-Floor's software is cloud-based, a process that Aya said took years to complete. Users can access this technology at any time via smartphones, ipads, laptops, etc. and are no longer limited to a server connection.
"Cloud-based software is the next generation of software development," says Aya. "This allows our users to use and learn the software more effectively. The fact that they can use it from a mobile device, in the warehouse, in the office [or] home – and being able to run their business – is an incredible perk that didn't exist in previous years.