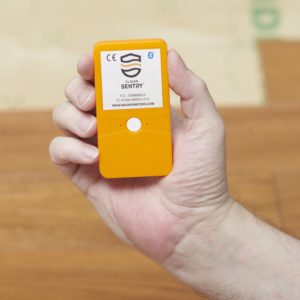 Wagner Meters puts the emphasis on innovation
Rouge River, Oregon—Wagner Meters has focused on providing customers with quality moisture testing products for more than 50 years, but the company is not resting on its laurels. Through continuous innovation and input from users, Wagner Meters strives to keep pace with the changing needs of its customers. Sometimes that means creating new products or renewing existing technologies to fill gaps in the market.
To that end, Wagner Meters is highlighting several moisture measurement tools and apps that it introduced or upgraded in 2022, as well as a new technology that will be rolled out in 2023.
Below is an overview: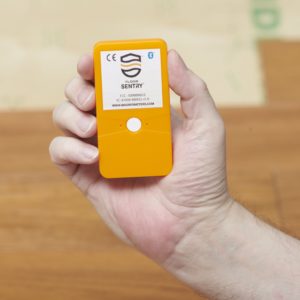 Floor guard post
Look for the all-new Floor Sentry in early 2023. This small, innovative device is placed in a floorboard when the wooden floor is installed. Once installed, Floor Sentry serves an extremely important purpose: it protects the customer's wood flooring investment by notifying them when they are at risk of a serious moisture-related problem. As Spangler explained, "Floor Sentry achieves this by using advanced technology to continuously monitor the temperature and RH of the wood floor and subfloor. If the temperature or RH falls outside the desired range, Floor Sentry automatically alerts you by sending wireless notifications to your mobile device. This way you can take immediate action to prevent a floor disaster."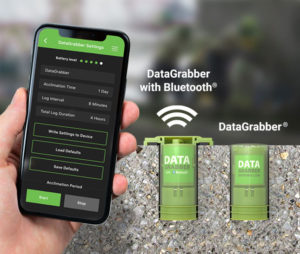 Rapid RH L6 DataGrabbers and DataMaster L6 App
Wagner's accurate and reliable Rapid RH L6 system for concrete moisture testing uses the same easy-to-use Relative Humidity (RH) Smart Sensor as before. Users can now enjoy two great additions to the Rapid RH product family that will save them time and money when testing moisture content in concrete. The Rapid RH L6 DataGrabber and the Rapid RH
L6 DataGrabber with Bluetooth are small devices that allow users to automate the collection of RH test data. In addition, when technicians use the DataGrabber devices with the recently upgraded DataMaster L6 app, they can easily check their data for drying trends to get a better idea of ​​when the concrete will be ready for a floor installation. In addition, the DataGrabbers automate data collection by connecting to an L6 sensor and activating a microchip built into the sensor to store time and date stamped RH and temperature readings at set intervals. "That means you can collect data for days, weeks, or even months at a time while you're away from the job site," says Jason Spangler, sales manager at Wagner Meters. "And when you use the DataMaster L6 app, you benefit from a fast, easy way to analyze and report all your RH test data, especially with recent updates to the app that improve the user experience."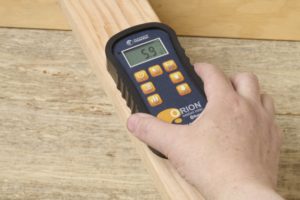 Orion wood moisture meters
Woodworkers and wood floor installers understand the importance of measuring the moisture content of wood to prevent moisture-related problems. That's why so many users prefer Orion's award-winning line of wood moisture meters, widely recognized for their unwavering accuracy, durability and ease of use. In addition, Orion meters offer a 7-year warranty and include innovative features such as on-demand calibration. Wagner is also in the process of including three useful features in the Orion line. First, every Orion meter will soon include a backlit display, making it easier than ever to see and record your moisture readings. Second, every Orion meter now displays a small battery icon in the top right corner of the screen when the battery starts to get low. Finally, all three Orion dual-depth gauges (Orion 930, 940, and 950) show the current depth setting (either " or ") in the measure mode.