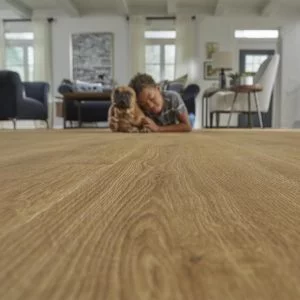 Mohawk launches Signature Technology across brands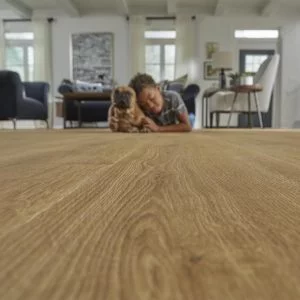 Calhoun, Ga.- Mohawk has extended its patented Signature Technology to all three main brands: Mohawk, Pergo and Karastan.
"Signature Technology, introduced to overwhelming success at our 2022 Mohawk Momentum Roadshow, has been a showstopper for retailers selling RevWood Premier," said Seth Arnold, Mohawk vice president of marketing, hard surface. "Retailers and customers were immediately impressed by the realistic beauty and artistic precision this technology offers. Building on the high demand for Signature Technology's debut, we are proud to extend it to our portfolio, giving all of our retailers the competitive edge they need to win in the crowded timber market."
Signature Technology captures natural designs by scanning, cataloging and preserving the extraordinary detail and variety common to each wood species. The 64 layers of microdata are transferred to a floorboard and offer a multidimensional beauty that you can see and feel, according to the company. Signature Technology's clarity finish achieves 4x more resolution than previous decor methods and contains up to 1,000 unique colors on every square inch, resulting in floors that are indistinguishable from the original.
"The variety and detail of these natural features are often lost in the low fidelity digital conversions that are currently the flooring industry standard," said David Moore, Mohawk's senior product director, wood. "We are about 10 years further with Signature Technology. As an industry leader, Mohawk is positioned to revolutionize and raise design standards."
Mohawk said its trusted portfolio of woods will be enhanced with Signature Technology, giving retailers the confidence of knowing they have a wider range of leading wood styles that stand out from the crowd. "Mohawk knows that style and design are attributes more powerful than price," Moore continued. "We are proud to be able to offer our retail partners products they can't get anywhere else, so we can help them protect their margins and drive growth in 2023."
To support Signature Technology's expansion, Mohawk will provide retailers with new marketing and merchandising campaigns.