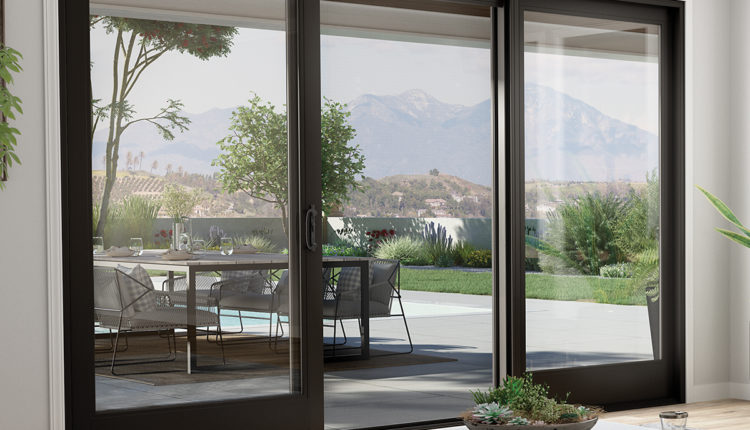 Window Replacement in Orange County is all About Aesthetics
Bring the beauty of the outdoors inside and keep the heat out where it belongs. When considering window replacement for your Orange County home, that is the main objective. Modern windows are not only more beautiful and luxurious than ever, but they also have extra safety features and functionality that add value to your home and give homeowners peace of mind.
Modern trends are begging for more oversized windows, but it's not a trend we're seeing disappearing anytime soon. With windows that can now effectively block the heat while allowing for expansive views, there's no reason not to expand your window area and let the sun in!
Below are some things to keep in mind if you are planning to replace the windows in your Orange County home.
Looking for windows in Orange County? Here are things to consider
It's Southern California! Bring the outside in.
Combine your indoor and outdoor living spaces with folding or pocket doors that extend an entire wall. While some might say this is a modern trend, there's no reason glass walls that open up to your outdoor space or offer stunning views will go out of style anytime soon.
Solar control glass provides an unobstructed view of the outside, while blocking harmful UV rays and reflecting heat. Don't let your windows fade your floors and furniture. Modern windows let the sunlight in without damaging your furniture.
Just imagine enjoying the scenery outside your home without worrying about closing the curtains to keep out the heat and harmful rays. With current technology it is possible!
Natural light in the house provides the beauty within and invites you to look outside. It also increases the general atmosphere in the house and saves electricity for lighting. But with light can come uncomfortable heat and furniture damage. Depending on the placement of your windows, be sure to contact one of our Orange County window and door experts on how to maximize light while minimizing heat or cold transfer. Even if there is furniture that is regularly in the sun, you will want to choose a glass that blocks UV rays as much as possible.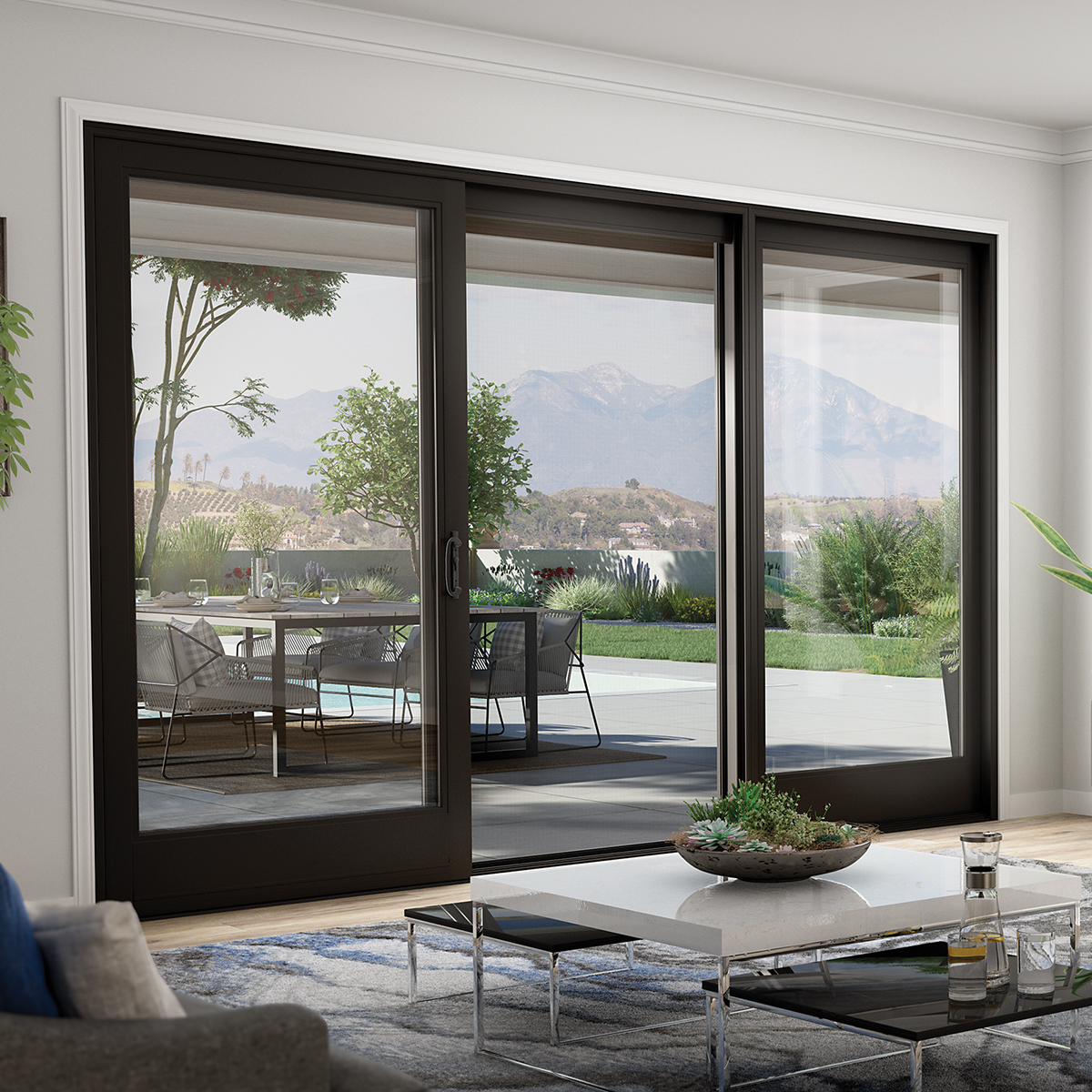 Orange County likes thin window frames
Today's modern trend is for thin frames and more glass. Who wants to look at a window frame when the view outside is so beautiful? Narrow windows not only offer more views, but the minimalist look also adds a modern touch to your home and adds elegance and beauty.
Thin window frames are generally made of aluminum or fiberglass and can be powder coated in any color you can imagine to match the exterior of your home perfectly.
An added bonus of fiberglass window frames is that they will never warp, rot, or need to be repainted like wood window frames.
YOU CAN ALSO ENJOY: Fiberglass versus wooden windows, 3 clear advantages to choose fiberglass
This home improvement project can expand your square footage
In addition to letting in beautiful natural light, the more windows you have, the larger your open floor plan will appear, making it seem like you have extra square footage. Expand your dining space by adding an outdoor kitchen, or bring the outdoors in with potted plants on the patio and inside the door. It's an attractive and welcoming way to add more space without increasing the square footage of your home.
In addition, it is simply beautiful and your guests will be impressed.
Double-hung windows are winners in Orange County
One trend we're seeing in Orange County is the addition of double-hung windows. Double-hung windows are perfect for homes with young children or pets, as the sashes open from the top, making it virtually impossible for anyone or anything to fall out.
In addition, you can clean the outside of your double-turn windows from the inside. No more ladders or insecure windows.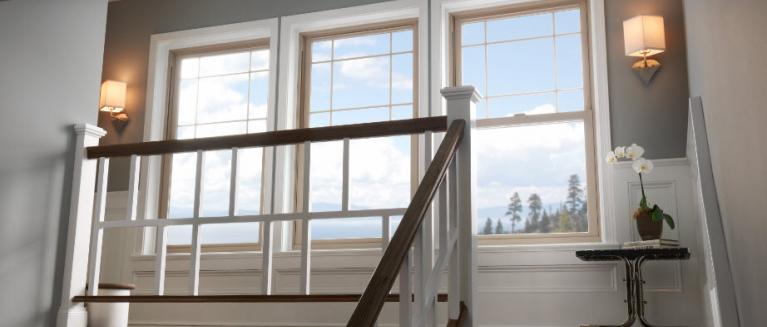 Technology makes Windows smarter
Technology has made the process of window replacement much more fun and effective because you are not just filling space; you increase the safety, appearance and functionality of your home.
Some of the window features you may not have even considered are:
– Tinted or privacy glass
-Low emissivity glass (Low-E)
-Argon or Krypton gas fillings
– Foam window insulation
Your window specialist can help you choose the windows that best suit your home, climate and family.
When it comes to replacing windows in Orange County, there are many factors to consider. But with the help of a window specialist, you can rest assured that your window project will be beautiful, functional and add value to your home.
What about doors for my Orange County Home?
We may talk a lot about windows in Southern California, but we love doors just as much! We have installed patio doors, patio doors, sliding doors and patio doors. Unfortunately, we do not install pet doors (yet!).
Stylish French doors can really open up a room and invite the outdoors. If you have a smaller house, French doors can make a room look bigger. Consider glass doors for an office or bedroom to create the illusion of more space. Sliding glass doors are perfect for patios and patios and can really make your outdoor space an extension of your home.
And if you're looking for doors that are both stylish and functional, look no further than our line of energy-efficient doors. These beautiful doors will keep your home cooler in the summer and warmer in the winter, saving you money on your energy bill.
How do you know if you need new windows in your home in Orange County?
One way to tell if your windows need replacing is to check the windowsill. If the window sill is rotten, this is a good indication that the frame has also been damaged and needs to be replaced.
Another way to tell if you need new windows is to open and close them. If they are difficult to open or close, or if they do not stay open, this is a sign that the window is not functioning properly and needs to be replaced.
Your home's energy efficiency can also indicate whether it's time to explore new window installation. Energy-efficient windows make it easier to keep your home at a comfortable temperature, which can save you money on your energy bill.
Of course, aesthetics can also play a role! Maybe it's just time to upgrade the overall look or function of a space. Swapping out single-hung for double-hung, for example, can make a huge difference.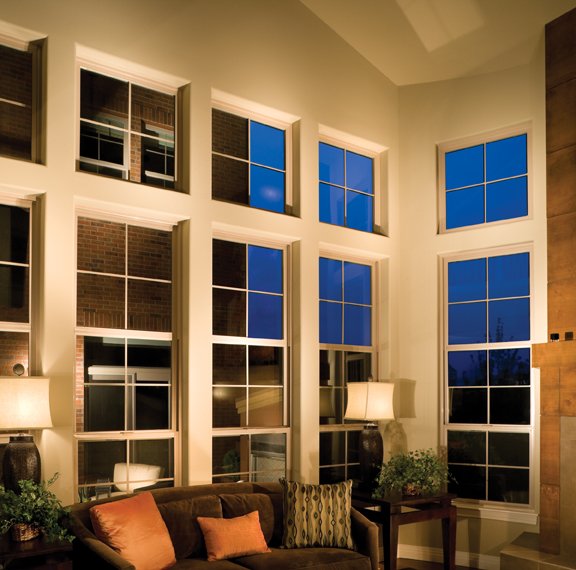 Finding a good replacement window contractor
Working with a window company or door company you can trust is more important than price. You want local window installers who can do an excellent job, of course you should also choose one of your neighbors in Orange County who can provide a free estimate in addition to great service.
Newman Windows & Doors has been serving Orange County residents for nearly 30 years!
We are proud to serve these Orange County locations:
old alder

Anaheim

brea

good park

Costa Mesa

Cypress

Dana Point

Fountain Valley

Fullerton

Garden Grove

Huntington Beach

Irvine

the habra

The Palm

forest lake

laguna beach

Laguna Hills

Laguna Woods

Laguna Bos

Los Alamitos

Mission Viejo

Newport Beach

Orange

placenta

Santa Margarita Ranch

Saint Clement

San Juan Capistrano

Saint Nicholas

Seal Beach

Stanton

Tustin

Villa Park

Westminster

Yorba Linda
We provide timely expert advice, professional installation and reliable service to all homes in Orange County. Our installation team is standing by!
Newman is your source for Windows in Orange County
If you're looking for great value on your replacement windows and doors, look no further than Orange County's window and door experts, Newman Windows & Doors.