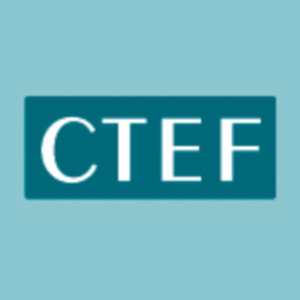 CTEF expands training, education – Floor Covering News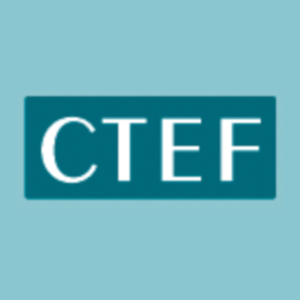 Pendleton, SC – The Ceramic Tile Education Foundation (CTEF) has expanded training and education for professionals in the ceramic tile and stone industry for 2023. The new programs cover the basics of tile installation and hands-on training to prepare installers for the Certified Tile Installer program, as well as an enhanced inspection course and additional sessions of a historically popular program.
Two new course levels for tilers
CTEF said it will offer two new courses to expand the skill and knowledge of the tile installer as he or she progresses on a career path. Each individual course is taught over the span of one week with back-to-back lessons. The individual classes in each level are focused on having value for everyone.
"We are excited to be able to provide tilers with a more defined career path with these new programs," said Brad Denny, Executive Director of CTEF. "The first course provides a starting foundation to grow from and the second solidifies trade lessons and paves the way for tile installation certification."
100 Level Tile Foundations Series
The 100 Level Foundations Series is a week-long program for students and finishers. It covers in depth the components of the first year for a ceramic tile dealer and includes the following three components:
Introduction to Ceramic Tiles (one day, 8 hours): Focuses on understanding the history and overview of the trade along with setting up a job site.
Ceramic Tile Finish (two days, 16 hours): Explore with hands-on practice with grouting, cleaning and membranes.
Advanced Finishing (two days, 16 hours): Prepares a student to trowel, measure, cut and repair so they return home with an understanding and practice of these essential skills.
Note that by completing the 100 Level Foundations series, the student will be able to take the ACT Membranes and ACT Grout Mortars hands-on testing modules, which can be taken without the required Certified Tile Installer (CTI) test required for the other seven ACT test modules.
"The Foundations Series provides an opportunity for an employer or someone new to the business to build a foundation on which to grow," said Denny. "In my own company, it was so often helpful for our team members to hear the same things we preached internally from someone else. Second, it gives someone familiar with the career choices of classes a discipline to brush up on."
The first round of 100 Level classes will take place April 3-7, and the second on August 7-11, 2023.
Practical installation applications on 200 levels
The 200 Level Practical Series provides the next step in the tiler's career and prepares them for the Certified Tile Installer test, focusing on the skills needed to be successful in the field as a full-time installer for years 1-3.
Installation Big Picture (one day, 8 hours): Looks at what it takes to be accurate from preparation to finish by exploring what the industry standards and practices are, why they exist and how to adhere to them.
Attention to Detail (two days, 16 hours): Covers layout and how to be precise with a broad view of construction math and geometry and a close look at how to use that for accuracy in every aspect of tile installation.
Where has the time gone? (two days, 16 hours): an essential study of productivity and techniques to make you more efficient; important features for the installer who wants to be well organized by using his time wisely.
Note: By completing the practical series of 200 levels, spending time practicing disciplines and studying the CTEF CTI manual, the student will be prepared for the CTEF Ceramic Tile Installer knowledge and hands-on testing.
"Installers have been asking for a CTI Prep course, but instead of that being the sole purpose new programming serves, we've applied the same basic course logic to the 'hands-on' course," said Denny. "This practical training can be a starting point of knowledge and skills during the installer's journey or an opportunity for targeted improvement for an experienced installer. It also includes aspects of the CTI test that can help prepare an installer for success."
The 200-level inaugural classes will take place on June 12-16 and August 21-25, 2023.
400 level ceramic tile inspection course
According to the foundation, the ceramic tile inspection class has been an important learning experience for many tilers over the years. Based on industry feedback, this lesson will be expanded into a "course" with three separate lessons taught side-by-side. Breaking the content into targeted studies allows the student to focus on the exact information he or she needs in a shorter amount of time or take them all and receive a week discount.
Using Methods and Standards (one day, 8 hours): An in-depth study of the industry standards and methods documents and how to use them.
Forensic Demolition (two days, 16 hours): uses mockups that are deconstructed, studied and documented to understand how to remove it and what key aspects to capture.
Report Writing (day and a half, 12 hours): Covers case studies and examples of written reports for the student to understand the art of successful inspection writing techniques.
"Unfortunately, too much of today's tiling, which often results in failures, is completed by individuals who do not meet the requirements of qualified personnel," said Scott Carothers, CTEF's academic director. "To meet the need for skilled tile consultants, the CTEF Inspection Course provides training for consultants who may not be aware of the many nuances involved in installing quality tile, as well as current consultants who want a better understanding of the ANSI and TCNA handbook documents."
One round will be conducted at a West Coast location the week of June 26, 2023 and the other at CTEF in South Carolina the week of July 31, 2023.
Additional sessions in 2023
The ever-popular Understanding and Installing Ceramic Tile (UICT) and Mortar Shower Base and Waterproofing (MSBW) classes return for their 24th year and have expanded to five sessions to meet increased demand.
The 4.5 days, 36 hours UICT lesson focuses on the history, standards, methods and basic techniques required for a hassle-free tile installation. By spending time in both the classroom and the "mod room," which includes individually framed bathrooms with soaking tubs, students of all skill levels get a close look at the tile installation from start to finish.
The 1.5 day, 15 hour MSBW includes classroom and warehouse instruction, a deep dive into the reliable, but often misinstalled TCNA B415 shower receptor method. By mixing mud, making screeds, assembling the necessary parts of the shower receptor, and finishing the curb, students can understand how to construct a proper "water in water out" system.
These two classes can be taken separately or together. The dates for 2023 are as follows: March 20-25, May 8-13, July 17-22, September 18-23, and November 6-11.
"The demand for proper tile installation education and training is at an all-time high, especially for those interested in becoming certified tile installers," said Denny. "That's why CTEF has developed new levels of courses to instruct tile installers in best practices for installing tile before bad habits have a chance to set in and are expanding popular programs, including inspection, to address the feedback we receive from those who are approached to investigate issues."
In addition to education and training events, the CTEF Events Calendar 2023 contains dates and locations for hands-on testing for the CTI and ACT programs.