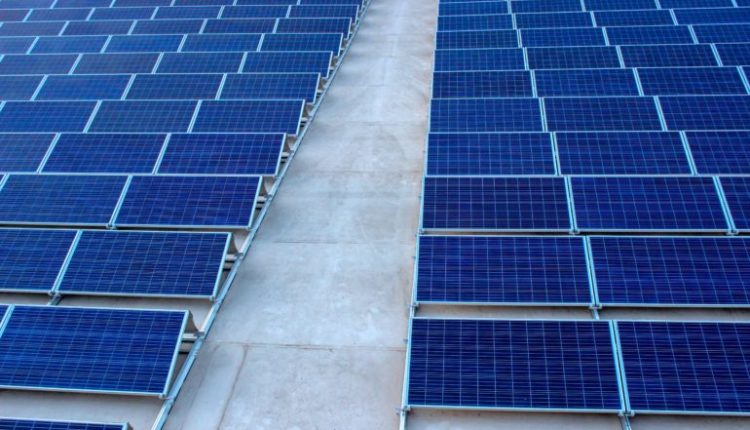 XL Solar Partners installing 250-kW PV project atop Houston office building
XL Solar Partners installs a commercial rooftop solar system at the FR8T Yard, a commercial office building located at 4245 Richmond Avenue in Houston, Texas. The project is one of Houston's largest commercial solar installations in the 610 Loop.
XL Solar, a Houston-based full-service solar power system provider, designed the 250 kW solar system with highly efficient modules to maximize power generation on the project's limited land area. Encouraged by Google's Project Sunroof – a solar energy initiative to map the planet's solar potential, which Houston named as the most promising city in the United States for solar energy – the FR8T Yard's roof system will soon offset much of its power consumption and operating costs, while helping improve Houston's carbon footprint.
"It is encouraging to see commercial solar power in Houston take off," said Larry Atherton, president of FR8T Yard development. "Homeowners have realized the benefit of solar energy for many years to reduce energy costs and help the environment, and we hope our system will inspire other companies to install rooftop solar systems. This project represents a giant step towards becoming a carbon neutral facility, and we look forward to decades of environmental management with our tenants. "
This solar energy project is in line with Mayor Sylvester Turner's support for solar energy in Houston. Under his leadership, Houston, a member of the C40 Cities Global Climate Leadership Group, is now committed to purchasing 100% renewable energy sources.
The city is currently the largest municipal renewable energy user in the nation and according to Google's analysis, "Houston … has the most solar energy potential of any US city in the Project Sunroof data, with an estimated 18,940 gigawatt hours (GWh) of rooftop solar power generation potential per year."
"We are delighted to have been chosen to install this system for the FR8T Yard," said Xavier Perez, president of XL Solar. "We are committed to supporting the fast-growing renewable energy market in Houston by leveraging advanced technologies combined with our many years of experience in the clean energy industry."
He said XL Solar has its field of solar energy projects all over Texas.
"With state policies removing market barriers and recognizing the benefits of solar, Texas is poised to become the nation's leader in solar, with more than 4 GW of capacity expected to be installed in the next 5 years," said Perez. Project Sunroof [shone] a new light on Houston; and the FR8T Yard project is just one of many projects we have in development in Texas, where we plan to implement many large-scale commercial projects. "
News item from XL Solar Partners