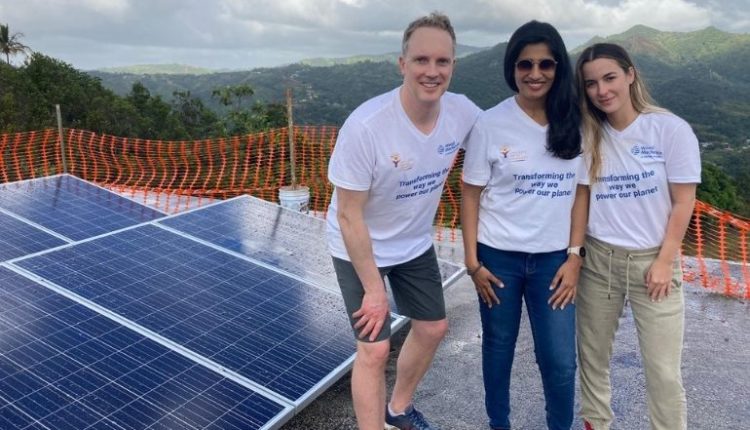 Wood Mackenzie launches partnership with Puerto Rican solar foundation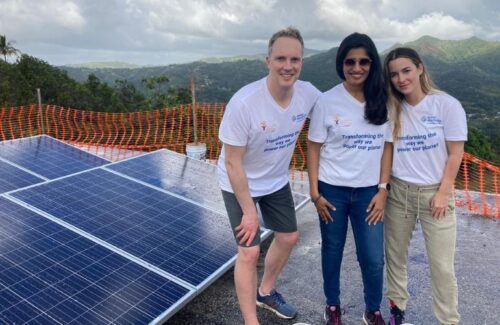 A team of three analysts from global energy consultancy Wood Mackenzie are in Puerto Rico this week helping install solar panels on homes as part of a new initiative with charity Let's Share the Sun Foundation†
The analysts from Wood Mackenzie's energy teams across the Americas are swapping laptops for ladders as they join local workers and volunteers to install 60 solar panels on five homes that lack consistent energy access with limited or no connection to the electricity grid.
The trip is part of a new initiative by Wood Mackenzie to support Let's Share the Sun through fundraising and volunteering. Wood Mackenzie will also use its expertise in the renewables sector to share knowledge with local utilities regarding the positive impact of distributed renewable generation in Puerto Rico and other regions.
"Having spent my career in renewable energy and now the energy transition space, the needs of people in remote areas, who struggle with affordable and reliable energy access, struck a chord with me," said Luke Lewandowski, director of Americas power & renewables research at Wood Mackenzie.
Puerto Rico has committed to meeting its electricity needs with 100% renewable energy by 2050. In February 2022, the government of Puerto Rico and three US federal agencies — the Depts. of Energy, Homeland Security and Housing and Urban Development — signed a Memorandum of Understanding to align federal funds with local policies. In 2023, the group will complete a two-year study, 'Puerto Rico Grid resilience and Transitions to 100% Renewable Energy' (PR100), looking at how the US territory can reach 100% renewables by 2050.
"This trip kickstarts our initiative with Let's Share the Sun," Lewandowski said. "As well as physical support installing solar arrays, we will be hosting energy-transition related webinars to raise awareness and funds, and our employees are donating and holding fundraising events which are match-funded by Wood Mackenzie and our parent company Verisk."
Let's Share the Sun works with Casa Pueblo, a community-based organization that promotes environmental protection and advocates for solar energy throughout Adjuntas. On this project, Casa Pueblo has assisted in the evaluation of more than 200 homes and in the selection of recipients.
"We have already seen the positive impact of this initiative. Just a few days ago, we visited a beneficiary who was amazed they didn't need to run a generator to keep their oxygen machine running during an extended outage. We are happy to provide resilient and independent power to the people who need it most, and we look forward to an ongoing relationship with Wood Mackenzie," said Bernadette Jordan, executive director of the Let's Share the Sun Foundation.
Donations to the Let's Share the Sun and Wood Mackenzie solar installation projects in Puerto Rico can be made here†
News item from Wood Mackenzie