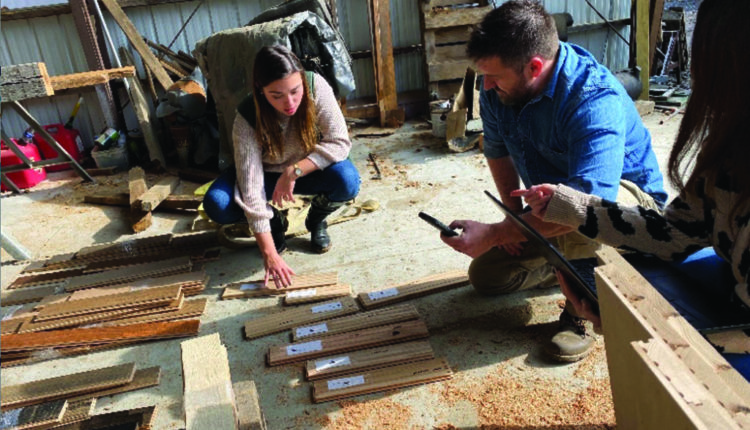 Wood: Branding strategies give segment a boost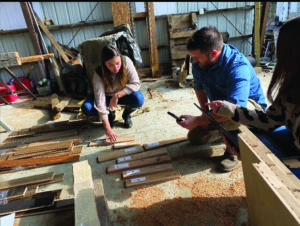 By Reginald Tucker IIt's no secret that hardwood floors have lost valuable market share to competing flooring categories such as SPC and LVT/P and, more recently, laminate. With all the fuss surrounding waterproof protection, especially with regard to the growing range of resilient offerings, it has become more challenging for hardwoods to compete directly with these products.
But hardwood flooring suppliers and specialty wood distributors are not succumbing to the pressure. In addition to performance enhancements designed to improve the performance of hardwood floors in the home, suppliers and distributors also apply their creative juices by leveraging various branding and marketing initiatives. The goal, they say, is to get retailers and end users excited about selling hardwoods – a premium product category with many tangible benefits.
A recent example of this creativity at work is the marketing program that Southern Diversified Distributors – the parent company of the 20 largest distributor William M. Bird – has set up to promote both hardwood flooring offerings from suppliers and private label lines. (Includes Somerset, Raintree, and Palmetto Road.) In the past, consumer marketing in the flooring industry was largely the responsibility of the manufacturer. However, Southern Diversified Distributors has used an alternative method of reaching and influencing consumers in their flooring purchasing decision by leveraging (wait for it) the consumer-facing Twenty & Oak online marketing platform.
twenty & Oak is a website with a virtual showroom to reach consumers in the floor covering market. But instead of selling directly to consumers, all leads generated are routed to the appropriate retail partner for follow-up. "Over the past few years, we really started to see the rise of the e-retailer and how that was impacting our local independent flooring stores," said Sharon Higgins, senior marketing strategist for Southern Diversified. "Often they saw prices online that undercut what they were selling."
While Southern Diversified Distributors had long adhered to an internet pricing policy to protect its key brands and suppliers, the company realized it still needed to find a way to have a presence in the online space without harming brick-and-mortar dealers. "Twenty & Oak really came out of that thought process," Higgins explains. "For our independent retailers, it's about being able to compete online, but in a way that truly reflects who they are. Twenty & Oak helps retailers with that."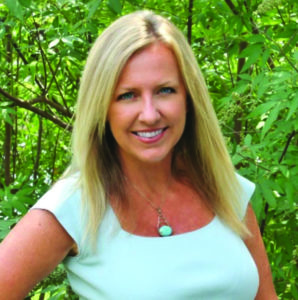 The core of this marketing strategy is social media. Twenty & Oak has partnered with four leading home influencers to tell the story of Twenty & Oak, the brand and retailer, and show the floor buying process from start to finish. Twenty & Oak kicked off its influencer program with a collaboration with Traci (first name only) of Beneath My Heart, providing her with Biscuit-designed hardwood floors from Chalmer's Collection from Palmetto Road for her home.
The company then partnered with Lindsay Jackman of White Buffalo Styling Co., providing her with Cottonfield hardwood floors from Veranda by Palmetto Road's Charleston Collection for her home. Then Twenty & Oak teamed up with Laura Janning of Duke Manor Farm and fitted her with Crevasse 100% waterproof hardwood floors from Raintree Floors. Finally, the company teamed up with Kim Wilson of Sand & Sisal, providing more than 1,500 square feet of Nola hardwood floors from Palmetto Road's Tuscany collection.
The influencers were given the floor of their choice in exchange for four weeks of coverage, including original blog posts, social reinforcement, video and high-quality, high-resolution images that can be used for future marketing and/or branding purposes. To support each campaign, the influencers were given a brand URL along with a consumer code to order free samples.
"We found these partners to be a great way to share their journey of buying new floors from start to finish," Higgins said. "Applying shoppers directly for flooring and sending consumers to a store to inquire about the flooring brands on display has been a major problem compared to the traditional role of distributor of bringing in displays and placing all local marketing in the shop."
And if this leads to retailers selling more wood floors, then it will all be worth it. Duke Manor Farm influencer Janning worked with Loganville, Georgia-based Albright's Flooring, and Sand & Sisal's Wilson worked with it in Chesapeake, Va. established Esprit Decor Home Furnishings. The retailers were involved in the process from the start of each campaign, with in-store product selection and floor installation. Influencers could order samples and Twenty & Oak linked the influencer to the nearest retailer. Next, the influencer was encouraged to visit their store to view larger sample boards to facilitate their selection process. Designers and flooring specialists from the retailer were also able to help the influencer and answer questions. The entire journey was recorded for the influencer's loyal readers and followers.
"It was a very pleasant experience," said Kris Creekmore, Flooring Manager at Espirit Décor Flooring. "Everyone was very professional and very courteous with our time and resources. It went very well."
More importantly, Espirit Décor Flooring received leads that they might not have had access to otherwise, had they not participated in the Twenty & Oak influencer marketing initiative. "I've been getting emails asking people to send some samples to them, and I've contacted them and introduced myself," Creekmore said. FCNews. Now it's just a matter of converting those leads into sales.
Other vendors are using star power to target consumers who will soon be entering the hardwood flooring market. Such is the case with the newly launched tmbr hardwood brand from AHF Products. To support the new brand, AHF engaged the services of Seth and Tori Bolt, owners of Bolt Farm Treehouse. The millennial lifestyle couple builds highly desirable B&B homes that offer a nature-immersive travel experience.
"We feel deeply connected to tmbr because the brand, like ours, artfully showcases the natural beauty of the outdoors," said Tori Bolt.
Prior to partnering with the Bolts, AHF successfully collaborated on a co-branding initiative involving Mark Bowe, host of the cable TV show 'Barnwood Builders'. Bowe, a skilled craftsman, historian, and the founder of Antique Cabins and Barns, based in Beverly, W. Va., teamed up to introduce the Barnwood Living Collection – a line of American-made solid hardwood floors that represent the authentic look of a reclaimed, worn floor.
"This collection brings this authentic look to the mass market, allowing consumers to enjoy this look with the quality they have come to expect from the Bruce brand," said Wendy Booker, vice president of marketing and product development, AHF Products.