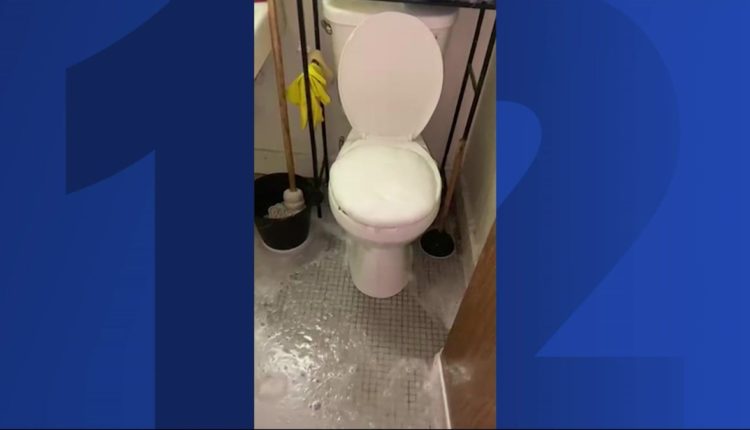 Woman says plumbing issues at NYCHA housing results in human waste overflow in bathroom
A Melrose woman says plumbing problems in her NYCHA home have worsened and she is now forced to look for a new place to live.
Dominique Brown says her toilet has been a problem since she moved to the Saint Mary Apartments in 2015. But since June it has gone from bad to unlivable, she says.
Brown tells News 12 that the problem sometimes occurs when she's flushing the toilet or taking a shower. She says she will hear the water flowing or a toilet flush in one of the adjacent apartments.
Brown shared videos to News 12 of her sink, tub and toilet overflowing and overflowing again, causing human waste to spill all over the floor.
Although she says she called multiple times and has two pending housing tickets with NYCHA, they never sent a plumber to check on the matter.
She says they always say they will send someone but they either don't show up or just clear the water and leave without fixing the problem.
Brown says the flood is going through the apartment – feces and urine up to 10cm deep in the hallway.
She says this caused damage to the walls and left an odor and caused mould. She says the fungus has forced her and her three children to throw away some of their belongings, such as clothes, shoes and furniture.
Brown tells News 12 that she has found a new apartment and should be moving by the end of the month.
She says she's worried about who moves into the apartment after her.
News 12 contacted NYCHA for comment and hasn't heard back yet