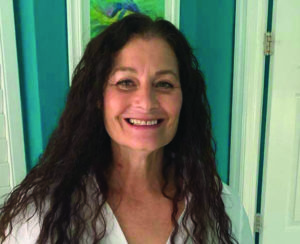 WOFB: Proving yourself starts with hard work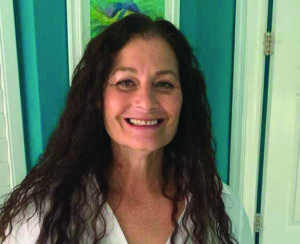 (Editor's Note: The following is the latest installment in a series promoting Women of the Flooring Business, an industry group that provides members with a networking platform, mentorship, coaching, and more. To participate, visit womenflooring.com)
my father started a small carpet business in Lima, NY, and ran it out of our home in the early 1970s. In 1983 I started working with him as a high school student. This was the beginning of my long career in flooring.
In the beginning it was hard to keep ahead of my father during installations, because I mainly filled and stripped. Over time I became very adept at it and he started leaving me with all the trimming.
let them watch
I will never forget the look on the faces of the customers when I was wearing a pillow or picking up carpet. With that surprise came a lot of skepticism. Very often they looked over my shoulder, watching me all the way through. I especially liked to prove myself, because at the time it was very unusual for a woman to install. I think I was the only female installer in the Rochester area for several years.
As a woman working in a male dominated trade, I have faced sexual harassment, inappropriate conversations and unique – to say the least – situations. I have had to learn to deal with these challenges.
For example, after I got married, I moved out of the area and started outsourcing. This became my biggest test. Most stores just didn't take me seriously, no matter how many years of experience I had. I even had an interview where I got up after driving almost an hour to get there. Fortunately, an installer I helped train gave me my first subcontracting assignment. From there, I rebuilt my reputation on the southern level with my husband, who also started learning to install. Of course, most of the customers came to him with questions and not to me. I didn't mind – I let the quality of my work speak for itself.
Over the years I have had the pleasure of training new installers, mostly men. It was difficult at times because one of the biggest hurdles I've faced is egos. If I could give any advice in this matter, it would be to listen, ask questions, be eager to learn. It doesn't take brute force to be an installer; it takes ingenuity, finesse and rigor.
Time is everything
What turned out to be my best career move came when I was 53 and my husband wanted to retire. My younger sister was looking for a business partner and she asked me to return to Lima Carpet Corp. I was so excited about the chance to go back to the same clientele I grew up with. It felt like coming home.
My sister and I partnered up three years ago and made a great team. In fact, 2021 was the best year in Lima Carpet's history. We are a women-run business and are proud to expand what our father started so many years ago.