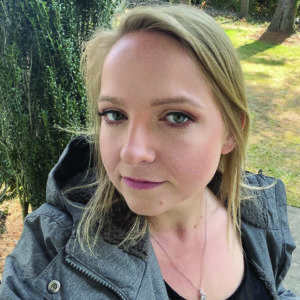 WOFB: Getting started takes one step
(Editor's Note: Below is the latest installment in a series promoting Women of the Flooring Business, an industry group that provides members with a networking platform, mentorship, coaching and more. To participate, visit womenflooring.com)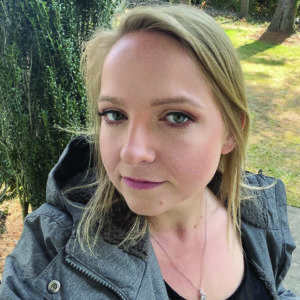 By Rachel Maddox – I know I'm not the only one who started their business on the brink of the pandemic, but it was something none of us counted on. I saw it as just another hill to climb – no problem, I've climbed enough so I've gotten pretty good at it.
My love for business started when I got a job with Empire Today in their first store in Fairfax, Virginia. I applied for a measurement position because as a single mom I needed flexibility to provide for my family.
I worked in sales for three months, became an assistant manager within six months and then a store manager. After three years I transferred to the internal sales department.
You've probably heard that Empire is high pressure; I would say it was very high pressure with unrealistic goals, but I learned a lot about building customer relationships, persevering and how to grow a business. My boss eventually left the company, leaving me with a very different management group: men running the operation.
I am competitive and despite being the only woman I managed to move myself into a leadership position in 2018. I quickly realized that I could make the company more efficient, but my immediate management team did not share my desire to make a difference. So I left the company for a smaller flooring company. After tripling his business bills in three months, I knew I had the skills to start my own business.
In 2019, with less than $100 in my account and as a single mother of a 6-month-old girl and a 12-year-old boy, I took the plunge and started One Step Floors. My desire is to provide my customers with the positive customer experience and customer service that someone deserves.
After my first successful year, I decided it was finally time to follow another dream and start a nonprofit. Unfortunately, what made me want to start this nonprofit was the loss of a friend to postpartum depression. Being a single mom since I was 20, with little to no financial help, I struggled with postpartum depression myself and I understood the struggle. "Start With One Step" provides articles — and hopefully one day housing — for parents in need. I feel I was blessed to get through the hard times and I wanted to share these blessings.
I believe giving back is the key to a successful business and life. We all want to make a positive change in our lives and the world. Part of that mission is to share our experiences with others. The Women of the Flooring Business gives me motivation and the realization that there are many women who started their business on a small budget and have become successful. I will continue to use this community for advice and encouragement as I continue my growth and efforts to help other women, mothers and aspiring entrepreneurs.
---
Rachel Maddox is the owner of One Step Floors in Gainesville, Virginia, and the founder of Start With One Step, a nonprofit that helps parents in need. As a mother, entrepreneur and philanthropist, her mission is to make a positive impact in the world and bring change for the better.
The post WOFB: Getting Started in One Step appeared first on Floor Covering News.