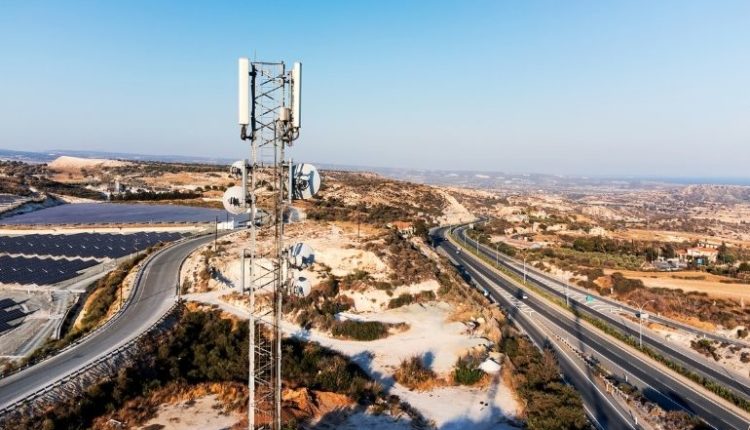 Wireless networks hold the key to protecting utility solar projects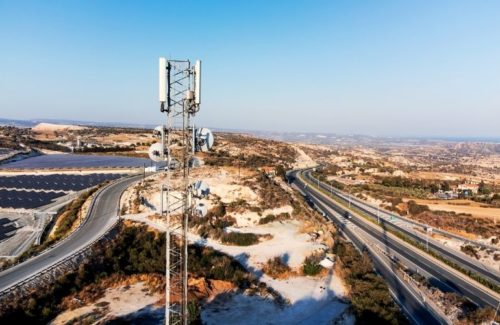 By Gian Schelling, Renewable Energy Business Development Manager, Hitachi ABB Power Grids
Developers across the country are building large-scale solar projects at an incredible pace, helping the industry do its part to move the world into a more sustainable future. But the auction-driven push to lower the levelized cost of energy (LCOE), coupled with changing weather patterns, is forcing energy companies to rethink how they optimize overall yield, further reduce LCOE and keep PV plants online in harsher environmental conditions.
Unfortunately, large solar power plants are becoming increasingly vulnerable to extreme weather due to climate change: storms, temperatures and precipitation continue to grow unpredictably. This puts arrays at risk of reduced output or going completely offline, incurring penalties for unplanned outages or reduced production, as well as costly maintenance and repairs. Communication systems provide operators with visibility into on-site weather conditions and enable automated or manual operation of remote equipment.
Massive data from deployed sensors such as anemometers, irradiation sensors and the arrays themselves enable operators to predict extreme conditions and take action to keep systems operational remotely from a central operations center.
Yet building large communications networks capable of handling the explosion of monitoring and performance data is a complex and expensive undertaking. This is especially true for brownfield applications, as these plants typically have power cables (including fiber communications infrastructure) laid and connected to existing equipment during the installation phase. It would be costly to upgrade and scale for additional sensors, such as weather measuring equipment.
Wireless communication networks for existing projects
Wireless communication networks can provide cost-effective, scalable and reliable connectivity for solar energy projects. In fact, examples of implemented wireless projects showed cost savings of up to 75% when expanding existing wired communication networks in installed PV installations with wireless versus more wired communication infrastructure. But we can't just put a wireless device on an inverter and keep it to the wind. Energy companies need to rethink how they design, plan, build, update and scale communications networks in a cost-efficient, manageable way.
Here are three things to consider when building solar wireless communication networks:
1. Consider a private network
Public utilities are seeing an increase in cyber-attacks seeking to disrupt economies or hold systems and ransoms in exchange for a large payout. it is for cyber attacks. For monitoring mission-critical machine-to-machine applications, it is important to consider a private and dedicated wireless communications solution that enables tighter control and security of the network. These proprietary solutions can be deployed anywhere in the world for specific uses for multiple applications and are therefore more reliable and secure with built-in end-to-end protection. In fact, new regulations from governments and pressure from lenders are pushing to follow security standards like NERC CIP in the US – protocols that can hinder public infrastructure.
2. Insist on plug-and-play scalability
When a developer expands an existing solar project, it is critical that they can scale wireless communication networks. Every time a new array, inverter, forecaster, weather instrument or other sensor is added, it must be connected, configured, tested and integrated into the grid. Operators would benefit from a solution that automates much of the provisioning process, allowing them to plug and play new devices without significant human interaction.
3. Implement self-healing technology
A self-forming, self-optimizing and self-healing mesh architecture makes wireless communications less prone to interference. Imagine a major storm taking away the connection to an anemometer. In the case of a wired communications infrastructure, a technician would typically need to go into the field to repair or replace the equipment. Conversely, a mesh would automatically reconfigure the network to close the service gap. Operators could then work in the background from the remote control center to get the sensor up and running again without interrupting service. Eliminating the need to send a technician into the field while avoiding downtime reduces operational costs and extends asset life.
Wireless is the future
Extreme weather and other environmental problems put large-scale solar projects at risk. Power companies need to protect their solar resources through remote asset monitoring, but the explosion of data is overwhelming existing communications networks and forcing companies to rethink wired infrastructure for specific applications. Wireless communications networks can scale connectivity, extend asset life and save utility companies significant OPEX costs over the lifetime of the solar project. It's just a matter of choosing the right wireless solution for your solar installation needs.