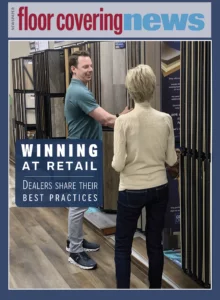 Winning at Retail: Dealers share retail sales advice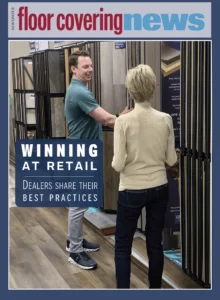 huhPlagued by record inflation, supply chain problems and an ongoing pandemic, flooring retailers somehow managed to hit record sales in 2021 and followed suit with a solid five months to start 2022.
How are they doing? For many retailers, success is no accident. In challenging times, the good guys have the systems and procedures to keep winning or to seek their own retail sales advice.
Highly successful retailers put the customer first. We all know that, but not everyone is capable of doing it. Indeed, they find meaningful ways to express their concern and appreciation for the people who buy their products – through great service, special events and initiatives that show they understand what matters to the customer.
To quote flooring store guru Tom Jennings, "They say champions don't do one thing 100% better than their competitors; instead they do 100 things 1% better."
On the following pages, you'll find excerpts from flooring retailers that do just that.
FCNews gathered dozens of retailers from North America to get retail advice and strategies on a variety of topics: customer service, merchandising, marketing, hiring/training, and installation. Regardless of the specific goal or purpose, we are confident that every day you will find valuable pieces of information to incorporate into your business.
To view the full supplement, visit here†