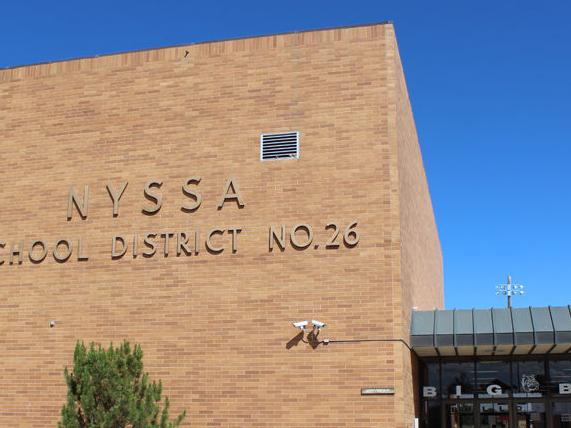 Will Nyssa High School get $3M worth of expansion and upgrades? | Local News Stories
NYSSA — The Nyssa School Board discussed an upgrade and a potential addition to the high school in the coming months with the need to replace the building's HVAC system, create more space in the high school and provide greater security.
The 45-year-old building needs a revamped heating and cooling system to improve airflow, Superintendent Darren Johnson said during the school board meeting Monday night. The high school and other buildings were completed in 1976, following a fire in 1974 that destroyed much of the junior high school complex.
The proposed addition involves moving the administrative offices from their current location, which is located between the two wings of the school. They would be moved to a location between the south wing and the auditorium, next to the main car park. Moving the office would provide more space for students in the school building, Johnson said. School officials would also have a better view of people who come to campus.
One option for the new office suite, presented by Dion Zimmerman, of Design West Architects, is to bridge the space between the auditorium and a second option is to leave a passageway between the two buildings.
School District Maintenance Director Jesse Melendez said the HVAC system was the priority.
Zimmerman said the units for the HVAC would be too heavy for the existing roof and suggested building a platform anchored to a load-bearing wall to hold the equipment.
Bryce Parker of Beniton Construction said the school may get better bids with the projects submitted as a package rather than individually.
Johnson said the estimated cost right now is about $1.9 million for the HVAC system and about $3 million for the combined projects, which include an improved fire alarm system.
The board has not made a decision.