Why Tier 1 PV Module Manufacturer Matters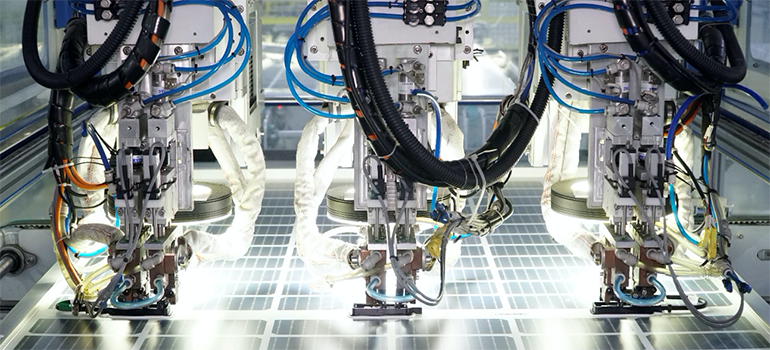 Boviet Solar has been named a Tier 1 PV module manufacturer by BloombergNEF since 2017.
By Boviet Solar
BloombergNEF's tiering system for PV module manufacturers is based on affordability to help PV module buyers differentiate between the hundreds of modules currently available. To be ranked as Tier 1, the manufacturer must have supplied in-house manufactured PV modules to six different projects that have been non-recourse funded by six different banks over the past two years. Since non-recourse financing does not allow the lender to pursue anything other than the collateral, it is an indication that the bank has confidence in the manufacturer of the PV module.
The Tier 1 designation serves as an independent validation of Boviet Solar's performance as a business partner as it evaluates PV module manufacturers for affordability or financial stability.
Bloomberg notes that its tiering system is not a substitute for due diligence, but instead provides bankability as an additional benchmark. Banks and their due diligence providers are naturally reluctant to release their own whitelists of approved solar suppliers, so Tier 1 validation indicates that financial institutions have already vetted PV module manufacturers.
When looking for a PV module partner, affordability is just as important as best performing PV modules and cost effectiveness. Being ranked by BloombergNEF as a Tier 1 solar module manufacturer gives Boviet an external validation of our financial stability – a great addition to our technology, engineering and manufacturing capabilities. Tier 1 status should give our customers additional assurance that partnering with Boviet Solar is a wise choice for any solar project.
Reliable partner and best performing PV modules
Boviet Solar Technology Co. Founded in Vietnam in 2013, Ltd. is part of Boway Alloy and a global Tier 1 solar technology company specializing in the production of monocrystalline PERC cells, monofacial and bifacial PV modules, as well as developing solar energy projects.
The company works with IPPs, EPCs, property developers, solar installers and contractors to provide the highest performing PV modules for large scale, commercial, industrial and residential solar projects. With a proven track record of working with many of the industry's leading players, Boviet Solar has maintained its position as a BloombergNEF Tier 1 solar module manufacturer and supplier since 2017. The company offers financial stability, technological know-how, manufacturing excellence, supply chain transparency and top-performing PV modules known for power, performance, quality and ranking high on the PVEL/DNV-GL module reliability scorecard since 2019. Boviet's headquarters Solar in the US is located in San José, California and Boviet Solar Technology's headquarters are located in Vietnam.
Why Boviet Solar?
Business and financial stability: As part of Boway Alloy, we have the resources and backing of a global holding company with over billion in annual sales and financial stability.
Tier 1 Bankability: Boviet Solar has held the Bloomberg New Energy Finance Tier 1 position since 2017. BloombergNEF's tiering system for PV module manufacturers is based on bankability, to help PV module buyers differentiate between the hundreds of modules available today.
Track record: We have been in the solar industry for almost 10 years now. Since our inspection, we have shipped 3,112 GW of solar modules worldwide.
Technology Driven: We have specialized in advanced monocrystalline (mono) wafer-based technology because of the great benefits and features it brings to customers. As well as combining PERC, half-cut, multi-busbar large cell technologies to improve the power, efficiency and reliability of our PV modules.
Research and development: We are currently developing high efficiency cell technology, N-Topcon, 600+W high power PV modules and HJT heterojunction high efficiency technology.
Quality and reliability:: Boviet Solar's PV modules have been named Top Performer by PV Evolution Labs (PVEL) since 2019.
Power and Performance: Boviet Solar prides itself on product strength, performance and quality, in part thanks to its use of better technology, robust product components and strict supply chain and manufacturing quality control processes.
Value for customers
By partnering with a Tier 1 PV module manufacturer, customers can reduce their project risk, lower the balance of system costs (BOS), lower the levelized cost of electricity (LCOE), receive a high return on investment (ROI), long-term reliable power generation and savings.
Sponsored Content by Boviet Solar