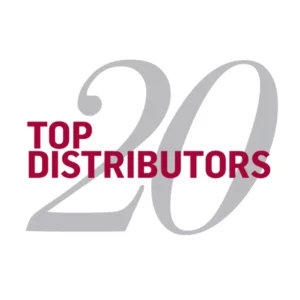 Wholesalers tackle pressing issues of the day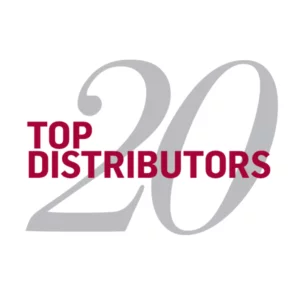 What keeps distributors up at night? Today it can be a myriad of problems ranging from interest rate hikes to inventory oversupply. But at the top of the pile of what keeps wholesalers up at night is inflation, which is at a four-decade high. On the other hand, the country's leading wholesalers also expressed optimism that strong supplier ties will bode well for 2023 and beyond.
These are their thoughts:
On California AB5 Enforcement…
"Domestic freight – from ports to warehouses – has deteriorated since California AB5 was enforced, which explains the lack of independent drivers. As a result, we have lost many drivers. The delay in receiving goods — and what they're charging now — affects everyone moving out of California. Just getting it from port to destination is a challenge."
—Dave White, Tri-West Ltd., Santa Fe Springs, California.
About inflation…
"Inflation is an important factor as suppliers are constantly increasing their prices without notice. Fortunately, in most cases we have enough stock to hold prices for our customers, so that we can honestly warn them of their open positions."
—Steve Kleinhans, Big D Floor Covering Supplies, Phoenix.
"The obvious challenge in retail is the impact of inflation with food and energy, as it forces consumers to delay purchasing higher discretionary ticket spending, such as new flooring. Whether inflation heats up — or begins to ease — will have a substantial impact on what we can expect for 2023."
—Jeff Striegel, Elias Wilf, Owings Mills, Md.
On work…
"Labour is a big problem. Until there is a final immigration policy, we will continue to see shortages in our entry-level positions."
— Bob Weiss, All Tile, Elk Grove Village, Ill.
Under business terms…
"I am optimistic about the long-term success of our business as we do well in periods of boom or bust."
—Wally McAlexander, BPI, Memphis, Tennessee.
"Supply chain issues are receding and inventory levels are starting to return to more normal levels. We remain very optimistic as the demand for single-family homes is still very high in the markets we serve. Once these economic problems are under control in the near term, we expect demand to increase."
—Ted Kozikowski, Galleher, Santa Fe Springs, California.
"We are optimistic that the construction segment will remain strong as housing shortages persist. While interest rates and material costs are rising, we believe the segment will be strong through 2023."
—Paul Castagliuolo, Belknap Haines, Mansfield, Mass.
"Feedback from our customers remains positive as we continue to meet their demands to fulfill orders and offer competitive pricing through ongoing negotiations with our supplier partners. The flooring industry has had its challenges over the years and has always recovered successfully. I believe our future looks very bright."
— Terry Gray, NRF Distributors, Augusta, Maine.
"We are blessed to offer great products from great supplier partners and have excellent people at FlorStar who provide a wide range of needed services. That is a positive and winning combination."
—Scott Rozmus, FlorStar Sales, Romeoville, Illinois.
About freight charges…
"Freight continues to affect our operations, although supply chain shortages have improved. On the positive side, container costs have fallen and delays in ports are decreasing."
—Anne Funsten, Tom Duffy Company, Manteca, California.