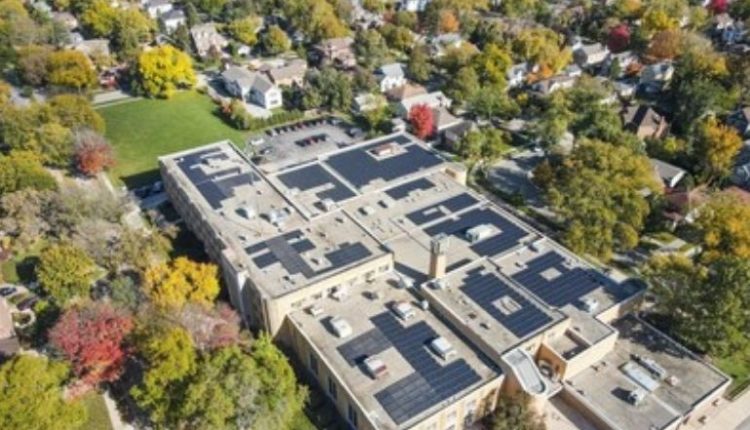 White Pine Renewables completes nearly 1-MW solar portfolio for Chicago school district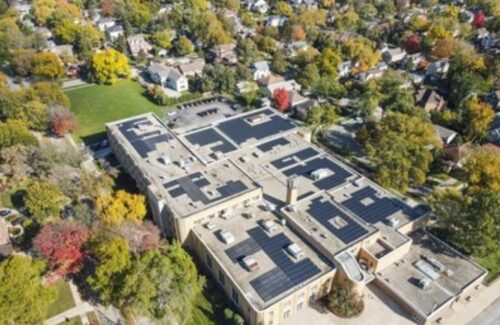 White Pine Renewables announced the completion of four rooftop solar projects for La Grange School District 102 totaling 889.2 kWDC. These projects are the first on-site solar projects to contribute to district energy schools, providing electricity to the schools under a long-term PPA with White Pine Renewables.
New Chicago built the projects and installed approximately 2,000 solar panels at four of the district's six schools in Chicago's western suburbs: Congress Park (172.8 kW)DC), Ogden Avenue (129.6 kWDC), Forest Road (232.3 kWDC) and Park Junior High (304.5 kWDC). While the projects are underway, White Pine Renewables and New Chicago will provide long-term operations and maintenance services to ensure the projects perform as expected.
"The La Grange School Board began investigating solar energy for our schools to reduce our costs and improve education for our students," said Kyle Schumacher, Superintendent of La Grange School District 102. "These projects achieved both goals without a prior investment from the district."
New Chicago partner Eric Graf also pointed out the benefits of projects for the local community.
"We live and work in this community and our children go to school here. We are proud to be a part of this forward-looking school district that is leading the way for other schools in the Chicago metropolitan area to go solar," Graf said.
An important aspect of the project was the educational component. The project team provided teaching materials to each school to learn more about solar energy and provided access to easy-to-use interactive web portals so students can see exactly how much energy is being produced in real time at each of the four schools.
News item from White Pine Renewables