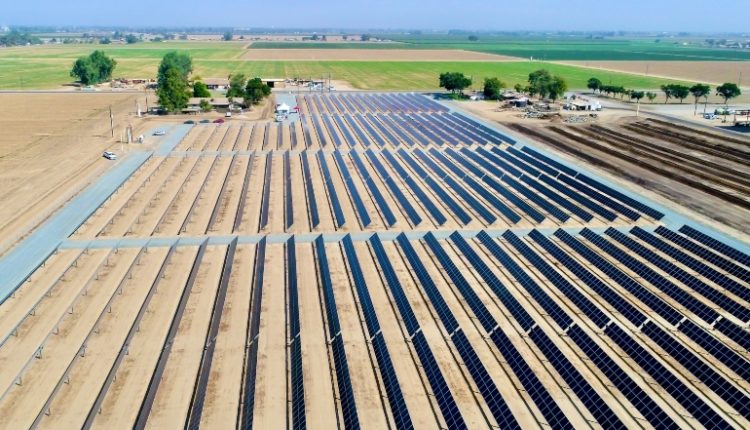 White House announces new clean energy plans, including Dept. of Agriculture support of solar in rural communities
The Biden-Harris Administration today announced a number of projects and plans to support clean energy adoption.
Actions include:
The Ministry of the Interior is holding record-breaking offshore wind rental sales, with the most lease areas ever offered, in the New York Bight off the coasts of New York and New Jersey. The pending lease sale is expected to generate up to 7 GW of clean energy and create thousands of jobs in the manufacturing, construction, operations, maintenance and service industries in nearby communities.
A number of agencies are working together to stimulate the rapid build-up of offshore wind. For example, the Department of Transportation recently announced: port investments to help develop areas that will be used for the construction and operation of offshore wind turbine components, and efforts are being made by the Ministries of Commerce, Home Affairs and Energy to promote biodiversity and cooperative use of the ocean and support innovation throughout the supply chain.
The Ministries of the Interior, Agriculture, Defense, Energy and the Environmental Protection Agency form a new partnership to: improve the efficiency and effectiveness of public land clean energy project assessments, to expand solar, onshore wind and geothermal power, building on Department of the Interior approvals last year of 18 onshore projects that will provide 4,175 GW of clean energy.
The Department of Energy is launch of a new Building a Better Grid initiative to accelerate the roll-out of new transmission lines to connect more Americans to cleaner, cheaper energy. This transmission expansion will make the U.S. grid more reliable and resilient in the face of more intense extreme weather and is critical to achieving the president's goal of 100% carbon-free electricity by 2035.
To ensure these benefits reach all Americans, the Department of Agriculture has launched a new pilot program to: supporting clean energy in disadvantaged rural communities and the Department of Commerce is allocating American Rescue Plan funds to support regional coalitions to grow new industry clusters focused on clean energy use and vocational training. And the release of a new report from the National Renewable Energy Laboratory shows that the administration's SolarAPP+ tool cuts permit times for residential installations to less than one day, helping local governments get solar energy on roofs faster.
The government continues to use all available resources to deploy clean energy at a record pace. But to fully exploit the opportunities of a clean energy economy, President Biden is pushing through in passing the Build Back Better Act. The landmark legislation will represent the country's largest investment in combating climate change, cutting energy costs for working families and building a clean energy future. It will support domestic production of wind turbines, solar panels and other clean technologies; investing in workforce development programs to launch careers in these growing industries; and provide a historic set of clean energy tax credits that are more powerful and accessible. With these investments, the US will lead the world in innovative climate solutions and save the average American family hundreds of dollars a year in energy costs.
Learn more about today's announced plans here.
News from the White House