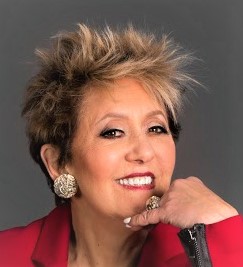 What's driving workers' changing mindsets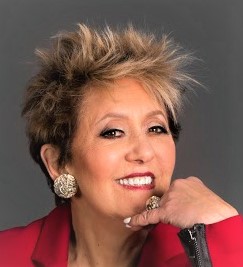 By Lisbeth Calandrino—The world of work is changing. It seems that employers are no longer in the driver's seat when it comes to hiring. At the moment, the workers seem to have the upper hand. I don't know anyone who has not said that it is very difficult to find the right employee(s).
ADP Research Institute released a study earlier this year, "People at work 2021: A Global Workforce View," which provided insight into employees' perspectives on the future. One finding is obvious: work and employees have changed. Workers are forced to decide whether to risk their health or that of their families to stay in work. At the same time, mandatory vaccination policies have led to further labor shortages, particularly in those cases where many state, government and municipal workers — as well as some private companies — have laid off workers who have not volunteered to receive their injections. In addition, many people have chosen to retire early rather than return to work.
Additional research shows that millennials were three times more likely than others to say they were re-evaluating their work. More than one in three US workers (35%) are millennials, making them the largest generation in the US workforce, according to a Pew Research Center analysis of US Census Bureau data.
That begs the question: where do you get your employees from? Besides, what should you do to make sure they stay with you? A recent CNBC survey found that many employers offer their employees more money to stay. Specifically, 32% of small business owners say they have increased wages in the past three months to attract employees, while 27% offer more flexible hours and 24% more on-the-job training. Some companies take a page out of the professional sports world playbook by offering potential employees "signing bonuses" to get on board.
On the other hand, the CNBC survey found that fewer companies offered additional benefits, including enhanced medical (8%), educational benefits (7%) and childcare or aged care benefits (5%).
In any case, the pandemic has reminded us that people are more important than ever. We have lost relatives, close friends, and others we knew only casually. I lost a wonderful person that I became very close to and who worked at AT&T. He helped me choose the right phone plan and occasionally joined me for lunch. He got sick with COVID-19 and within a month he was gone. Many people I know have a similar story.
What this experience has taught us is what really matters in life and work. And if it's important to you, rest assured that existing and potential employees alike will remember it. As an entrepreneur, ask yourself: what is the greater purpose of my company? In my experience, most business owners define "goal" as building a successful business or achieving a more prosperous lifestyle, but often it is not tied to a larger goal.
Try to reframe your thinking and put yourself in the shoes of your employees or potential employees. In addition to a paycheck, it's important for some employees to know that the fruits of their labor bring something that matters to your customers.
Join me in Surfaces 2022, where I'll cover more on this topic in my presentation, "Renting and the New Work."
---
Lisbeth Calandrino has been promoting shopping strategies for 20 years. Contact her at lcalandrino@nycap.rr.com to have her speak at your company or to schedule a consultation
The post What drives employee mindsets appeared first on Floor Covering News.