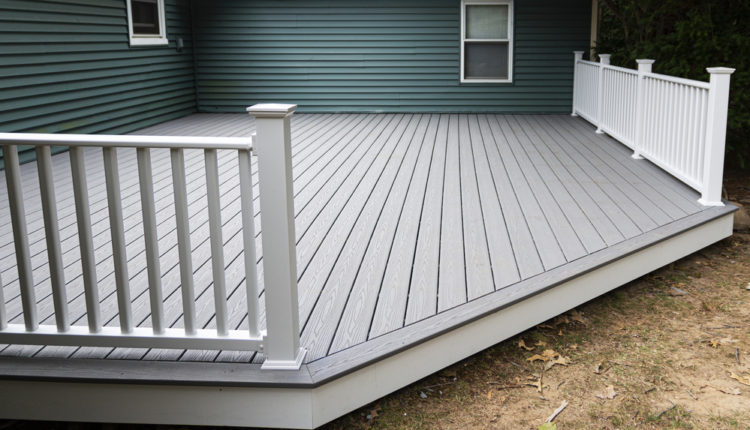 What Type of Material Should You Use For Your Deck? – Best Rate
Many homeowners wonder what the best type of decking is when it comes to repairing or installing their existing decking. At the Best Rate – A San Diego Balcony & Deck Repair, we specialize in creating and restoring a wide variety of outdoor projects. Not sure if a repair is enough or if you have to start all over again? As experts in providing quality balcony and deck repairs, our team can provide a thorough analysis of your property and the current condition of your decking to create a plan that suits both your design and budgetary needs. We are well versed in the best brands, materials and designs on the market and can help you with the best recommendations and solutions for your home. Let's take a look at some of the most popular options…
The advantages and disadvantages of composite decking
Composite decking is one of the most low maintenance options available. It is much less resistant to fading, degradation and wood rot (a deck's worst enemy) and doesn't require the sanding and sealing that traditional wood decks require. That's right – no chafing and no stains and no splinters – But, it does require some basic cleaning with a soft brush and deck cleaner on a semi-annual basis…so you're not completely off the hook. Composite is also resistant to insect damage, and many brands offer designs made with eco-friendly and recycled materials.
So what's the catch? Compared to wooden decking material, composite is quite expensive… even up to 20% more than wood. On average, a wood deck costs about $16,000, while a composite deck costs closer to $20,000. This will of course vary based on demand, but in general you can expect to pay quite a bit more for composite materials. And because composite material is made from plastic film and fibers, composite often lacks the natural warmth and grain pattern of real wood.
Popular composite decking options
When composite first hit the market, there were only one or two manufacturers, but if you've done any research recently, the market is much busier today. Feeling torn and don't know where to start? We can help you find the brand and materials that suit you best. Best Rate offers free estimates and we also carry several popular brands of composite decking, including:
Cali bamboo
San Diego-based company Cali Bamboo uses recycled bamboo fibers instead of wood fibers, making this a sustainable, eco-friendly choice (in a range of modern colors) that's also incredibly resistant to moisture absorption.
Trex
Trex is the OG in the world of composite decking. Since the early 1990s, they have been conquering the market with their eco-friendly decking boards, which are made almost entirely from recycled materials (95%). These materials are also carefully processed to ensure that you receive only the highest level of quality and performance. Most professionals agree that this type of decking outperforms wood and requires much less maintenance, helping to reduce your costs over time and helping the environment!
Fiber
Another sustainable option: Fiberon sheets may be synthetic, but they can fool you! The warm tones and grain patterns mimic those of real hardwood, only without the fading, warping, and rotting that you get with the real thing.
The advantages and disadvantages of composite decking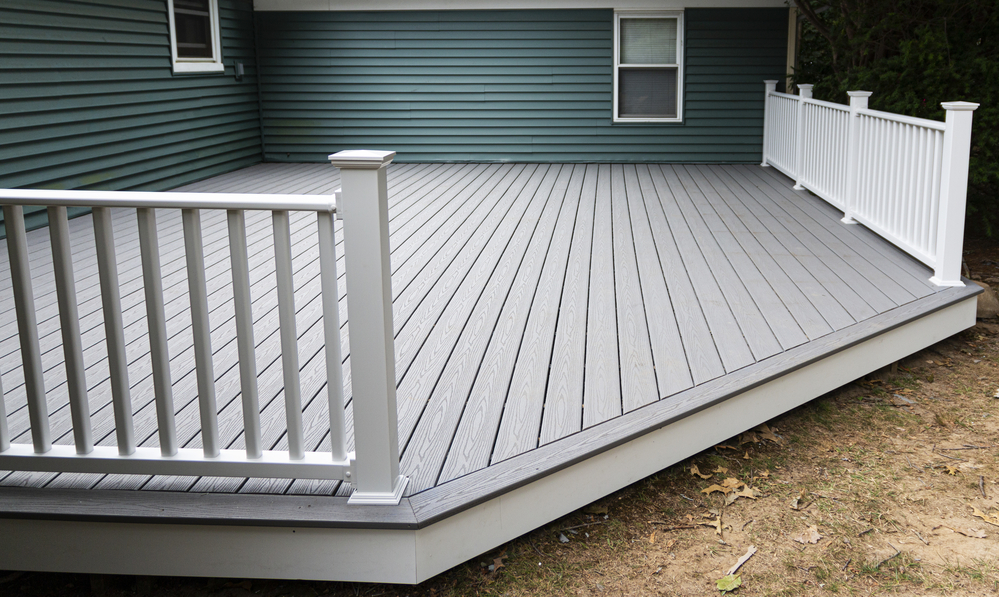 There's something about the look and feel of natural wood that's hard to beat. Yes, it is susceptible to wood rot and insect damage…And it requires annual TLC, but many just like the real thing. We understand it. It's hard to compete with the natural warmth and appeal of organic materials.
At Best Rate, we can provide you with a variety of wood grains to choose from. It may surprise you, but choosing just the right wood grain can give a whole new feel to your outdoor spaces. Wood decking is often less expensive than their composite cousins, but you may want to crunch some numbers around maintenance costs before making a final decision. In addition to normal wear and tear, wood decks are also more prone to warping and splintering, and can pose a greater fire hazard.
To truly preserve the natural beauty of your wood deck (and to protect your investment), wash, stain, and seal your natural surfaces at least once a year, or more often, depending on your climate or due to unforeseen seasonal storms.
The good news is that Best Rate is here to help when it comes to maintenance. Not only do we build and repair decking, we also offer restoration, resealing, refinishing, as well as powerashing and cleaning services.
At San Diego Balcony & Deck Repair we often use:
Cedar
Douglas fir
Redwood
Tropical hardwood
Deck reviews
Whichever you choose, we can't stress enough how important routine maintenance is for your patios and balconies. It is critical that you keep an eye out for any structural problems. If you notice something is wrong, you can rely on Best Rate for deck repairs, remodeling and new construction. Be sure to check year-round for some common signs of rot (especially if you currently have a wood deck), including:
Termite damage. Discolored drywall, kinks, maze-like patterns, or chipping or damaged wood.
Structural problems. Leaning, cracked, or parts that could detach from the foundation.
Wood rot. Splinting, cracking, discoloring or crumbling.
About our team
We have been serving San Diego since 2002 and have over 1,000 satisfied customers. At Best Rate Repair, we pride ourselves on getting the job done right and on time. Our team of contractors and estimators is Deck Evaluation Certified by the North American Deck and Railing Association (NADRA). We are proud to say that more than half of our revenue comes from customer referrals. Get started on your composite decking project today by calling our team.