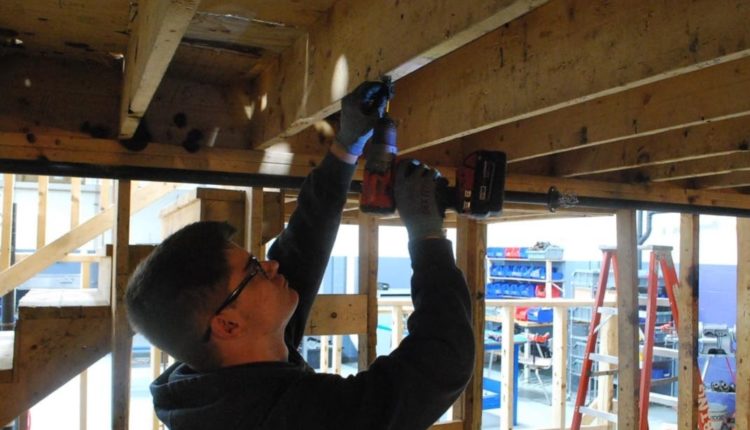 Westford's Nashoba Tech Prepares Adults For New Careers
WESTFORD, MA — The Nashoba Career Training Institute (NCTI) at Nashoba Valley Technical High School in Westford is completing its second round of training to prepare adults for new careers.
In the spring of 2021, NCTI offered training in both automotive services and plumbing after using Massachusetts Regional Workforce Blueprints to identify careers that are in high demand and those where the need for personnel exceeds the supply of skilled workers. The goal of NCTI is to provide training to those who want to fill these positions.
"In partnership with MassHire and our local business partners, this is a great program for adults seeking a more lucrative career switch and even for recent graduates who completed high school during the pandemic and had little opportunity for employment or education in the past. 18 months," Jobee O'Sullivan, Nashoba Tech's director of Postsecondary, Continuing and Community Education, said in a statement.
Round 1 of plumbing at NCTI resulted in hiring from Haffner's Energy, Mill Town Plumbing & Heating and Triangle Service Center. Round 2, which ends on August 18, includes 10 adults who are about to complete the 200-hour program and start finding jobs as an apprentice plumber.
Registration is currently open for Round 2 of Automotive Services, which begins September 14 and runs through November 20. The training schedule is Tuesday, Thursday and Friday from 5:00 PM to 9:00 PM and Saturday from 8:00 AM to 2:00 PM. Ten spots are available and participants will receive training in industry recognized certifications including inspection, brakes, alignment, electrical, transmissions and engines.
To register for training, call Nashoba Tech at 978-692-4711, extension. 11157. For more information, click here.