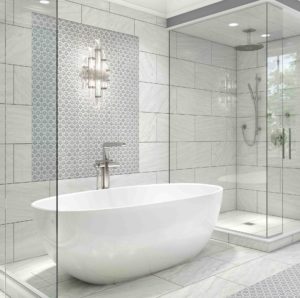 Walker Zanger releases stone mosaic collection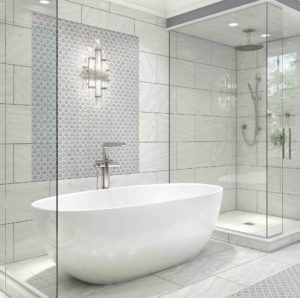 Los Angeles—Walker Singer has released a new stone mosaic collection called Pietra Gris. The collection is a new addition to Walker Zanger's range of decorative stone tiles.
Pietra Gris has subtle, unique and naturally occurring color variations, embodied in mosaics and field tiles with a base palette centered around natural white and cloudy gray veins. According to the company, it is an original reinterpretation of natural stone in striking classical and contemporary geometric patterns.
"The collection represents a modern reinvention of one of the most classic looks in natural stone tile," said Suzi Portugal, VP of Design and Sourcing, Mosaic Companies. "It's an accessible addition to any project."
While the tile is delicately beautiful, the company says it is robust enough for specific commercial applications as well as living areas such as kitchens and bathrooms. The Pietra Gris collection consists of ten mosaic patterns and field tiles in two sizes, 12 x 24 and 4 x 16.