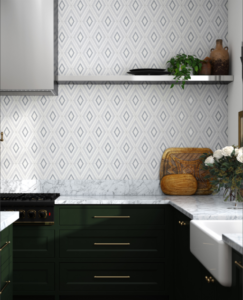 Walker Zanger expands Shift mosaic collection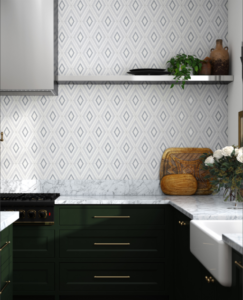 Los Angeles—Walker Singer has expanded his collection of Shift mosaic stones.
Shift combines multiple textures of stone in various geometric shapes. Chiseled, scraped and hammered, the stone surfaces shift from one texture to another, creating visual interest that changes with the play of light and shadow, the company said.
"This release is a great extension to an already incredible range of stone mosaics, and these additions to the Shift collection give professionals and homeowners even more color and texture combinations to choose from for their designs," said Suzi Portugal, vice president of design and sourcing at Mosaic Companies, the parent company of Walker Zanger.
The release of Shift marks an important month for the company, which also released another collection of natural stone tiles, Pietra Gris. The collection includes 32 items, presented in four colors (white, gray, beige and black) and nine shapes – eight mosaics – including a diamond and a 3 x 8 subway tile. The collection can mainly be used for both commercial and residential interior walls.