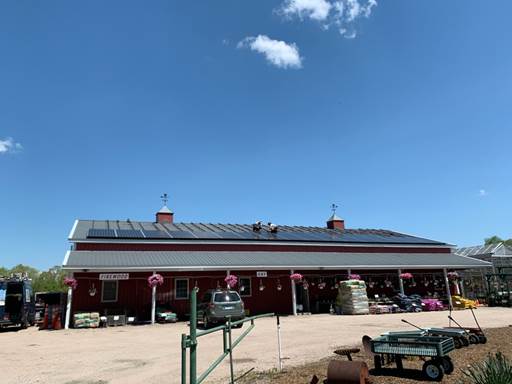 Waldo Renewable Electric installs 47.52-kW rooftop solar project for Connecticut's Running Brook Farms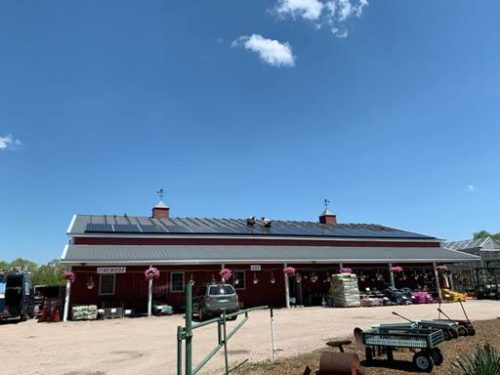 The Connecticut Green Bank and Running Brook Farms in Killingworth announced the closure of Commercial Property Assessed Clean Energy (C-PACE) funding for the installation of a rooftop solar photovoltaic system at Running Brook Farms. The garden center and landscaping have been established in Killingworth for over 50 years. In addition to a nursery and greenhouses, Running Brook Farms offers a complete range of landscaping from design to construction. In 2019, Running Brook Farms became one of the first Connecticut farms to grow hemp for the production of medicinal CBD oil.
"We chose to invest in solar technology simply because it is good for both our business and the environment. We feel it is our responsibility to adopt more sustainable farming practices. Especially given the intense energy needs associated with indoor cannabis production, solar technology should be part of every grower's sustainability plan!" said Scott Papoosha, owner of Running Brook Farms.
The 47.52 kW solar system was installed by Waldo Renewable Electric of Old Lyme, a solar contractor using the C-PACE program for the first time.
Running Brook Farms was able to secure a grant from the Rural Energy for America Program (REAP) that covered 25% of the total project costs, while C-PACE funding covered the rest. The Connecticut Resource Conservation & Development's CT Farm Energy Program (CFEP) assisted Running Brook Farms with one-on-one assistance in applying for the REAP grant. Since 2010, CFEP has helped implement more than $24 million dollars in energy projects in the state, representing just under $5 million in REAP grants.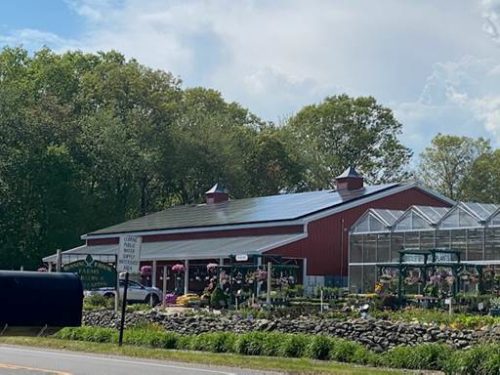 "Making farms resilient is more important than ever. Farms are not only stewards of the land, but also suppliers of our food," said Amanda Fargo-Johnson, director of the CT Farm Energy Program (CFEP). "CFEP assistance can help a farm create a sustainable plan for their energy needs, whether it's energy efficiency upgrades or generating their own renewable energy. For some farms it is one project, for others it can mean multiple projects in phases to help them achieve energy resilience."
This project is also seen as recently delivering Connecticut's C-PACE Commercial Property Assessed Clean Energy (C-PACE) program to the milestone of $200 million in clean energy investments.
"I am delighted that Running Brook Farms can make progress with this solar project and that they have helped the program achieve this milestone. Connecticut's C-PACE program is the most successful in per capita rollout compared to other state programs," said Mackey Dykes, VP of financing programs at Green Bank. "It takes a strong network of contractors, lenders and building owners working together towards the goal of reducing building emissions to make this a reality."
News from Connecticut Green Bank