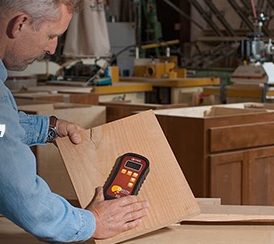 Wagner Meters introduces new webinar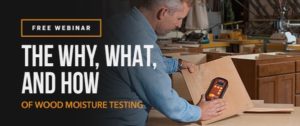 Rogue River, Ore.— Wagner Meters introduced a new training webinar that provides woodworkers, contractors, floor installers, and building inspectors with the information needed to accurately test for moisture in wood. Registration for the webinar is open.
The free, hour-long presentation of "The What, Why and How of Wood Moisture Testing," is designed to educate anyone who works with wood, Wagner Meters said. Participants will learn how to take advantage of the latest moisture measurement technologies so that they can avoid significant problems.
The new webinar covers a wide variety of topics and answers the following questions:
How is wood affected by environmental conditions?
What problems can arise if the wood moisture content is too high or too low?
What is equilibrium moisture content (EMC) and why is it important?
Are moisture meters accurate?
What is the best moisture meter for me – pin or pinless?
Wagner Meters said the informational webinar will be presented by Jason Spangler, sales manager for Wagner Meters. Spangler answers each participant's questions during a Q&A session at the end of the webinar. During the first month, the Q&A sessions will take place each time the webinar is offered and will be available twice per quarter thereafter.
Register for the webinar here.