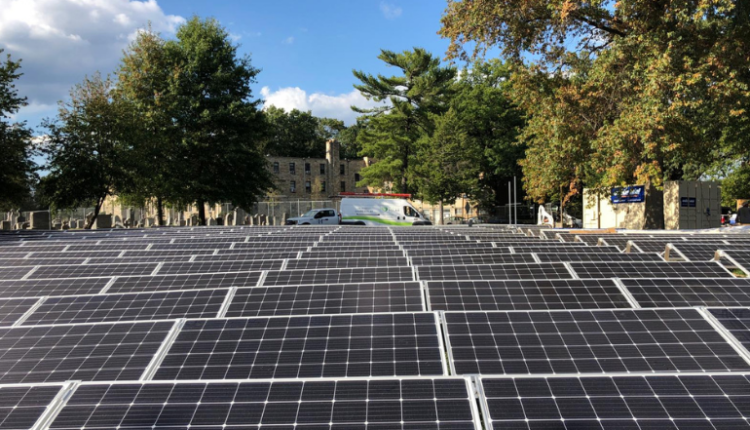 Virginia solar advocates lobby to open net metering and PPAs to schools, municipalities in APCO territory
Local Government Officials and Appalachian Power Co. announced on June 9 that schools and localities in the utility's territory will be allowed to operate solar net metering and financing programs in accordance with state law under new contracts signed this month.
This is a major victory for Southwest Virginia's Solar Workgroup and the schools and communities that have been working for years to promote fair access to solar energy. The most recent contract between APCO and the local entities, in effect since 2017, has effectively blocked all solar projects in schools and local government buildings across much of Southwest Virginia.
"We applaud the efforts of places in Southwest Virginia to expand access to solar energy, support a local solar economy, and help reduce electricity bills for our local governments at a time when resources are severely underfunded. limited," said Chelsea Barnes, legislative director with Appalachian Voices.
The new contracts were negotiated by the Virginia Municipal League and Virginia Association of Counties on behalf of the local government agencies in the territory of the Appalachian Power. This announcement will allow several stalled projects in the basin region to move forward, including in Wise and Dickenson counties, as well as other projects in greater southwest Virginia. Appalachian Power will now allow local governments to participate in the grid metering program and the Power Purchase Agreement financing program in accordance with state laws that apply to other types of customers.
"We are pleased to announce that Appalachian Power and Virginia Municipal League and Virginia Association of Counties have agreed to remove the unfair grid metering limit for non-jurisdictional customers and now allow PPAs for schools, cities and counties in Southwest Virginia," said Dan Hunnicutt, a solar project developer at Rockbridge Energy and NCI Solar Group. "Appalachian Voices led this three-year battle for energy freedom for the Dickenson County School Board, one of our clients. Other team members include Solar United Neighbors, Generation 180, Southern Environmental Law Center, Sierra Club and Secure Futures. NCI Solar and RockBridge Energy congratulate the local authorities and we are so excited to be a part of the new solar future for Ridgeview Middle and High schools."
Governor Ralph Northam signed legislation in March from Senator John Edwards (D-21) and Representative Chris Hurst (D-12) clarifying local governments eligibility for the PPA solar pilot program expanded by the Virginia Clean Economy Act from last year.
News report from Appalachian Voices