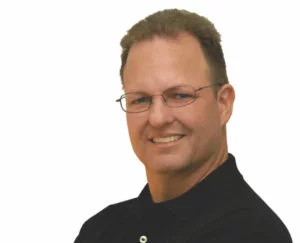 Valuable lessons shared (and learned) on the road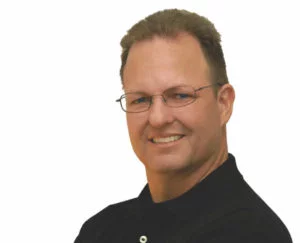 I recently took a road trip in the southeastern US to visit floor dealers in Knoxville, Tennessee; Alabama; Florida; and New Orleans. It's always fascinating to meet carpet retailers who are doing really well. Many of the retailers I've met aren't happy with the status quo because they know there's more business. The best retailers are constantly looking for ways to get better.
As a former retailer, I took this opportunity to share the knowledge I learned throughout my career that has helped me run a successful business for many years. In particular, I've given store owners proven suggestions on how to greet customers when they first enter the store.
For example, what is your first reaction when Mrs. Consumer comes in and asks questions like: "What do you charge for installation?" "Can you match this tile?" "I am looking for wooden floors; What do you recommend?" Every first client appointment should start the same way: "Tell me about your project. What are you working on?"
Let's say a customer knows exactly what they're looking for and comes to you asking for that specific product. Your answer should always be the same: "Tell me about your project. What are you working on?" Look at it this way: If you go to a doctor's office and ask them to prescribe you medicine, do you think the doctor will offer it to you without an examination, consultation, or assessment of your medical history?Probably not.
Asking the customer about her project is the approach a good salesperson would take. In this situation, it is better to be "interested" than "interesting and to understand versus to be understood." In other words, you have to be curious about the project the client is working on. What does their house look like? What kind of decor is she aiming for? How long do they expect to live in the house? Is this their forever home? Is this their first home? Are they preparing it to sell? Find out why they are buying new floors right now? (Here's a little secret: Do you know the #1 reason people buy new floors? Usually it's because they hate what they have now.)
By default, many sellers offer their customer a choice between different styles based on price. (Advice: don't do that.) If you care about your client and want them to have a good experience, help her pick up. Offer solutions that you know will look good based on her wants and needs.
For example, I worked with a salesperson who would show his customer two styles of stair accessories: one with a matching bumper and one with a white bumper. A good salesperson would enthusiastically say, "You know what would look great on your stairs? We should do a white riser! It will make your steps look richer, and it's quite nice that you can see the steps clearly at night. This is the look you see in all the magazines right now. You are going to love it!"
The bottom line is that the services and expertise you provide will positively impact the lives of your customers. The customer will enjoy her new floor for years on the basis of the service you provide.
Now go out and have fun!
---
Jerry Levinson, a former retailer, owns Profit Now 4 Flooring Dealers. He provides sales training, processes and systems for floor dealers to help them grow their business and profit while working fewer hours. He also runs the Flooring Dealers & More group on Facebook.