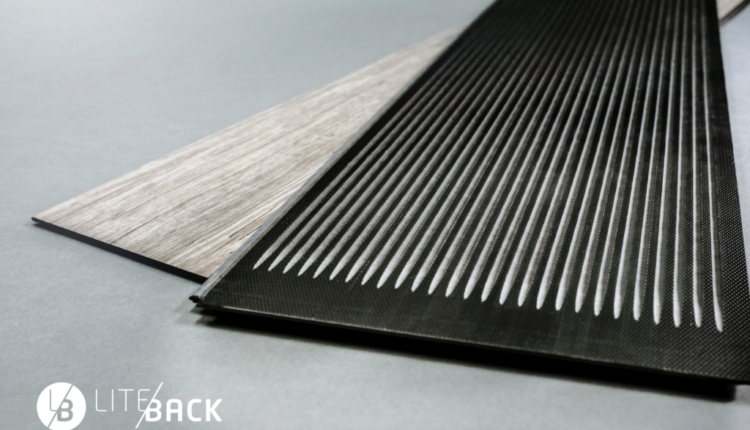 Välinge adds new Liteback licensee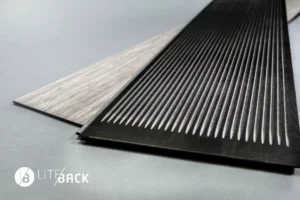 Viken, Sweden – Välinge Innovation has selected Jiangsu Success Wood Products – better known as Pridon – as the global non-exclusive licensee to use Liteback and Välinge's 5G locking systems, including 5G-i Push Down and 5G Fold Down.
The company's Liteback technology inserts milled grooves into the core of the floor, designed to create a lighter product and reuse 20% of the raw materials in the manufacturing process, according to Välinge. The company also said the weight and sustainability savings are creating a ripple effect for the supply chain, aiming to optimize transport numbers, freight costs, storage space requirements, and delivery and installation efficiencies.
"Välinge's 5G floor locking is widely regarded as the best of the best and with Liteback, they have taken that innovation to the core of the floor," said Roger Wu, director of the export division of Jiangsu Success Wood Products. "What's great about Liteback is the knock-on effect it creates in manufacturing and distribution – it's a simple weight-saving manufacturing process that delivers real savings in material and transportation costs, which is especially appreciated in these uncertain times."
Jiangsu Success Wood Products joins the growing number of Liteback licensees, including Welspun in India, Kira Flooring in Egypt and Zhejiang Tianzhen Technology (TZ), BBL and Changzhou Kingfisher in China.
"We are very pleased with the direction Liteback is taking," said Per Josefsson, Director, Plastic Floor Technology, Välinge Innovation. "We are working closely with all of our partners, those who have started production and others who are currently developing their Liteback products. The future is bright and bright."