URE, New Energy Equity complete 4.3-MW community solar portfolio in Minnesota
United Renewable Energy (URE) and New energy stocks have completed three local solar energy projects in Minnesota. The projects, located in North Branch, Lindstrom and Cokato, have a total of more than 4.3 MW and are now available to subscribers.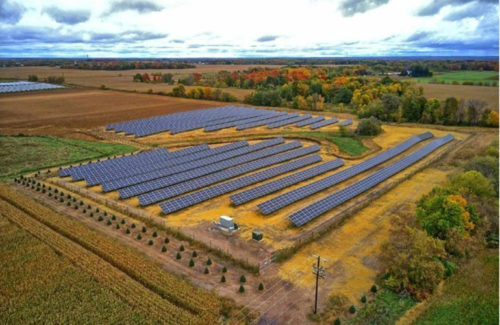 URE was responsible for the engineering, purchasing and construction of these projects. "We are focused on providing the safest, highest quality and lowest total cost for solar and energy storage installations. This portfolio of projects with New Energy Equity is a great example of a successful partnership delivering lasting benefits to host communities and subscribers, "said Keith Herbs, Executive Vice President of URE.
Kenyon Energy will permanently fund the projects.
New Energy Equity has developed the three communal solar gardens. "We are proud to be a leading developer in the ongoing transformation of the Minnesota energy system into cleaner and more cost-effective energy, helping the state and our solar garden customers all achieve their respective sustainability goals," said Matthew Hankey, President and CEO of New Energy Equity.
In addition to these three successful projects, the URE and New Energy teams have collaborated on a pipeline of additional solar energy projects in the Minnesota community to be built in 2021 and 2022 that provide additional construction jobs and cheap, clean region.
News item from URE