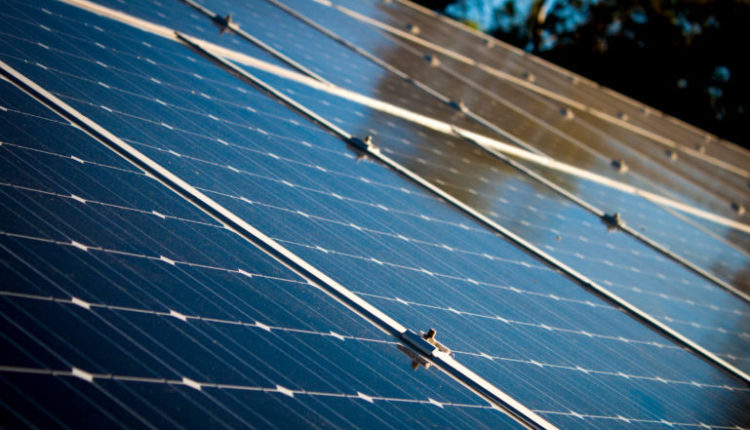 Upstate New York landfill will soon host 7-MW community solar array
New Energy Equity announced the closing of a 7-MWDC solar project with National Energy Development. Located in the village of Depew, New York, the Broadway solar farm will be built on the abandoned Depew Village landfill, giving a second life to the land on top of the waste management system. The energy generated by the ballasted fixed tilt system offers local subscribers such as homeowners, schools, local businesses and municipalities the opportunity to reduce their energy costs and use clean solar energy.
"New Energy Equity is excited to bring the Broadway solar project to life as it will not only provide clean energy to the Depew community but also positively impact land that would otherwise have very limited uses," said the president of New Energy. , co-founder and CEO, Matt Hankey. "We are excited to partner with National Energy Development and look forward to a successful relationship together."
NED, with local headquarters in the village of Depew, purchased part of the village's landfill and organized improvements to the site to ensure it was ready for the construction of the solar energy project. With those improvements, New Energy and NED were able to start developing the solar energy system.
New Energy and NED have been working closely with Village of Depew Mayor Kevin Peterson, Attorney, Sam Alba and Dave Britton of the Village's engineering firm, GHD, for the past two years to realize the Broadway solar project.
"By partnering with the Depew-based National Energy Development, the village of Depew will be able to convert a barren, useless piece of village property into a viable, clean energy-producing solar farm," said Mayor Kevin Peterson. "The village will preserve 20 acres along a beautiful stretch of Cayuga Creek that could one day become a wildlife sanctuary, much like Tifft Farm in Buffalo."
News from New Energy Equity