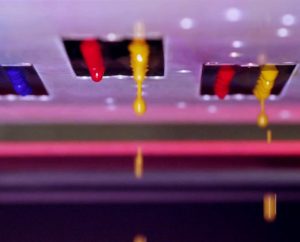 Unilin wins digital printing patent opposition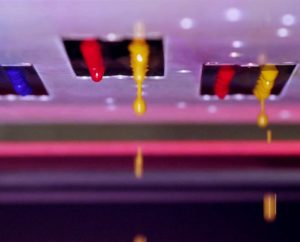 Waregem, Belgium—Unilin Technologies won the opposition to its patent for digital printing technology EP2132043. The decision of the European Patent Office confirms Unilin's strong patent portfolio on various technologies, according to the company.
Unilin's EP2132043 patent covers instant drying of the ink when printing on decor paper using water-based inks that improve print quality and improve the lamination process. This drying process prevents the ink from bleeding and penetrating the decor paper, resulting in brighter colors, better definition and less ink consumption, according to the company. In addition, the company said it allows for a smoother lamination process, with no bubbles or cause for delamination. The technology is part of Digicor—Unilin's technology patent portfolio for single-pass roll-to-roll digital printing on laminate decor paper.
"The victory confirms our efforts and our strong patent portfolio for digital printing," said Jasmine Geerinckx, business development director. "This drying process is essential to produce high quality digitally printed decor paper. Please contact us to discuss how this technology can improve your workflow or contact us for a license when using this technology."