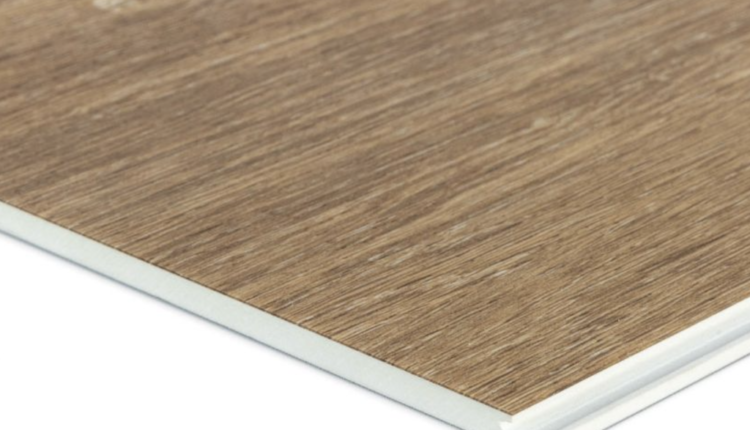 Unilin to unveil PVC-free core technology at TISE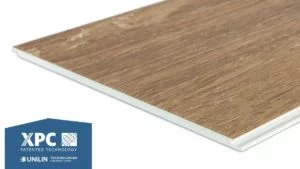 Waregem, Belgium—For over 20 years, Unilin Technologies has said its main ambition is to support the continuous growth of the flooring category by introducing innovations that matter. That is why Unilin is launching two new, PVC-free core technologies on Surfaces: XPC and P-SPC. The new cores are the next step in the resilient flooring revolution, the company said, bringing improved performance and greater durability to the table.
According to Unilin, the XPC core technology is a newly developed PVC-free material, which is completely dimensionally stable and offers an ideal alternative to the regular LV/SPC products. The new core material for floors has all the advantages of standard rigid products, including a click system and is waterproof, with the added advantage of extreme dimensional stability. Due to its dimensional stability, the core will neither expand when heated nor contract when cooled – a common problem with SPC floors. XPC products are therefore suitable to be installed in direct sunlight and will not suffer from "hot spots", according to the company. This makes the products suitable for both residential and commercial applications.
The new core material is the result of an R&D collaboration between Unilin Technologies and its long-standing license partner SS Floors. XPC products will be readily available on the market as SS flooring is the very first licensee and manufacturer of flooring with this innovative new material.
"It was a great pleasure to work with Unilin Technologies on this XPC project," said Peter Li, General Manager at SS Floors. "We are convinced of the enormous potential of this groundbreaking innovation and have therefore decided to invest a significant amount in state-of-the-art equipment to ensure that we are ready to meet the expected high customer demand. "
The P-SPC core is the environmentally friendly (PVC-free) alternative to SPC. PET-SPC – or P-SPC – offers the opportunity to be made from recycled materials and is recyclable in itself, offering huge opportunities for the circular challenges in our industries, the company said. With a greater focus on sustainability, environmentally friendly components and recyclability, P-SPC will contribute to a more sustainable market for resilient floors, according to Unilin.