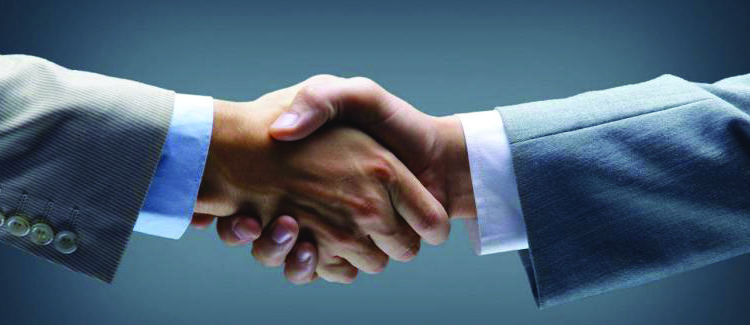 Unilin Technologies enters agreement with i4F

Waregem, Belgium—i4F entered into an agreement with Unilin Technologies whereby i4F obtained, under certain conditions, the right to further sublicense the mineral core patents of Karl-Heinz Scholz and the Swiss company Li&Co.
"This agreement supports our belief that core mineral technology will continue to gain importance," said Karl-Heinz Scholz and Edwin Lingg, CEO of Li&Co. "We would like to thank the Unilin Technologies team for their early belief in our R&D and patent efforts and for their support over the years. It is a great example of a strong partnership and we look forward to the future collaboration!"
In 2016, Unilin Technologies entered into an exclusive partnership agreement with Karl-Heinz Scholz and Li&Co to promote the mineral core-based panel technology and strengthen the position of the related patents filed by Karl-Heinz Scholz and Li&Co. Therefore, the company's licensees could gain additional protection on these patents, making it easier for them to access this mineral core product category. The parties now said they agreed to further support the category's growth by allowing i4F to sub-license the patent portfolio to its licensing base.
"We would like to thank Karl-Heinz and Edwin for their continued trust," said Bart Van der Stockt of Unilin Technologies. "A lot of effort has gone into the collaboration and we are pleased that this joint effort has led to this agreement with i4F, which will certainly advance the development of the core mineral technology in our flooring business."