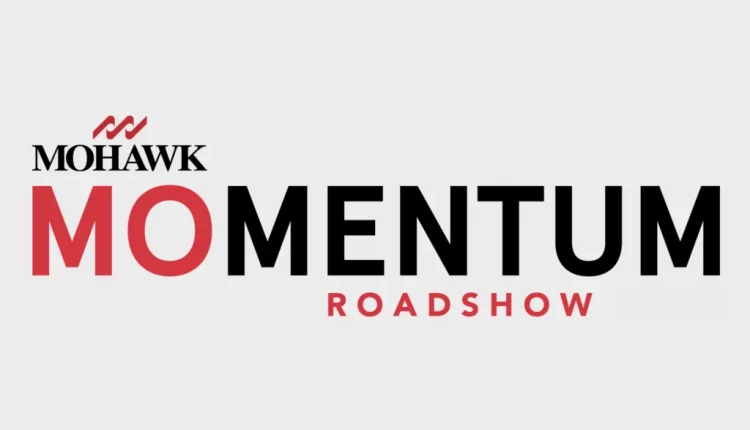 Unilin joins Mohawk Momentum Roadshow at Surfaces

Las Vegas—Mohawk takes its Momentum Roadshow to the next level at The International Surfaces Event with even more innovative products and powerful brands. From February 1-3 at the Mandalay Bay Convention Center here, Mohawk's roadshow stop will showcase its sister company, Unilin Technologies.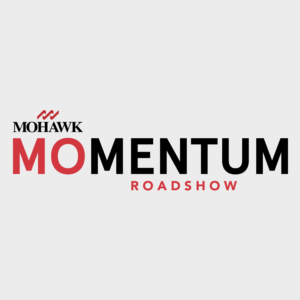 "Unilin Technologies is delighted to be attending Surfaces 2022 following a COVID-19 hiatus," said Bart Van der Stockt, Unilin Group's president of intellectual property. "Our company is known for its groundbreaking innovations that have proven to be a breakthrough in the flooring industry. Our teams have been working hard on several exciting new innovations focused on wellness, sustainability and installation comfort, and we are very proud to unveil them all to the flooring industry during Surfaces at a dedicated Unilin Technologies booth in the Mohawk showroom space."
On Surfaces, attendees can discover the latest initiatives from Unilin Technologies, such as the innovative PVC-free core technologies, the Unicoat water-resistant coating technology, special locking technologies for special floor types and sizes, unique grout imitation technologies and high-performance digital printing and structuring innovations.
In addition to Surfaces, Mohawk Momentum Roadshow will also make the following stops:
Philadelphia, Pennsylvania: January 5-6, Marriott Philadelphia Downtown
Chicago, Illinois: January 12-13, Sheraton Grand
Huntington Beach, California: January 24-25, Waterfront Beach Resort
Atlanta, Georgia: February 22-23, Mohawk Flooring Center in Calhoun
Register for Mohawk Momentum Roadshow 2022 at: MohawkMomentumRoadshow.com.