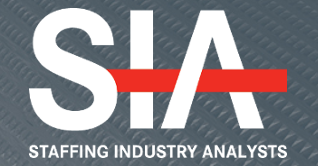 UK – Pimlico Plumbers places 'no jab, no job' recruitment advert
June 10, 2021
Pimlico Plumbers announced yesterday that it has advertised for the first time for new hires stipulating that successful candidates must be vaccinated against Covid-19.
The London-based plumbing company said it had sought advice from its lawyers to enforce its 'no jab, no job' policy as part of its latest recruiting campaign.
Pimlico added that it plans to hire six new members of its in-house maintenance team, including plumbers, carpenters, an electrician and a painter.
All applicants will be asked to prove that they have had at least one Covid-19 vaccination. The advertisements are placed in the recruitment section of the Pimlico Plumbers website.
Charlie Mullins, the founder and chairman of Pimlico Plumbers, said: "This is the first time since the start of the pandemic that our recruitment ads are telling everyone applying that they must have had at least one shot.
"I know there are critics who portray this as a human rights issue, but I just want to make sure that both our people and our customers are safe and give them extra confidence in this company," Mullin said. "At Pimlico, we take this pandemic extremely seriously and continue to add new equipment and processes to our existing Covid-protected policy, including regular testing of all staff and the use of thermal scanners to pick up anyone with a detectable high temperature. "
"By making vaccinations mandatory for all new staff we can continue to provide Londoners with a safe service," Mullins said.
"Despite all the fuss about our 'no jab, no job' policy, it doesn't seem to have stopped anyone from applying. Most think it's sensible and appropriate," Mullins said. "The sooner we get over this terrible disease, the sooner we can all get back to normal and get this country's economy back on track."
The Pimlico founder first unveiled his 'no jab, no job' policy in January after saying he was willing to spend more than £1m on Covid shots, should they become available privately, to ensure ensure that its 450-strong workforce could be vaccinated.
Staffing Industry Analysts contacted Pimlico for comment. The company said "the current staff are safe" and that "no one will or can be fired for not following policies. Pimlico reiterated that the rules apply to new staff.
The current advertised positions will not start until September 2021. These roles are for internal permanent employees.
"The roles we advertised this week that require a vaccination are for tradesmen on our in-house maintenance team, and successful candidates will start working in September of this year," Mullins said. "We have spoken to our legal team and the contracts will be amended in due course to reflect the requirement for a vaccination.
"As for existing staff, no one will be forced to have a shot, and no one will lose their job, but we don't see this as a problem as, like most people in the UK, Pimlico's staff are very are excited about getting vaccinated, just as they have been very enthusiastic about embracing the company's Covid testing program," Mullins told SIA.
Jonathan Chamberlain of law firm Gowling WLG said: Construction news"Employees can refuse and if they are fired as a result, they are likely to have strong claims against their employer, possibly very expensive ones. As the law currently stands, even the government cannot push for the general public to be vaccinated, so the courts are unlikely to have much sympathy for a private employer trying to force its staff to get the shot."
In 2018, the company lost a landmark employee labor case with the Supreme Court ruling that a plumber was an employee, not a self-employed independent contractor.
The company is no stranger to controversy. The same year, the company was criticized for putting up a large "Bollocks to Brexit" sign on their Waterloo premises.