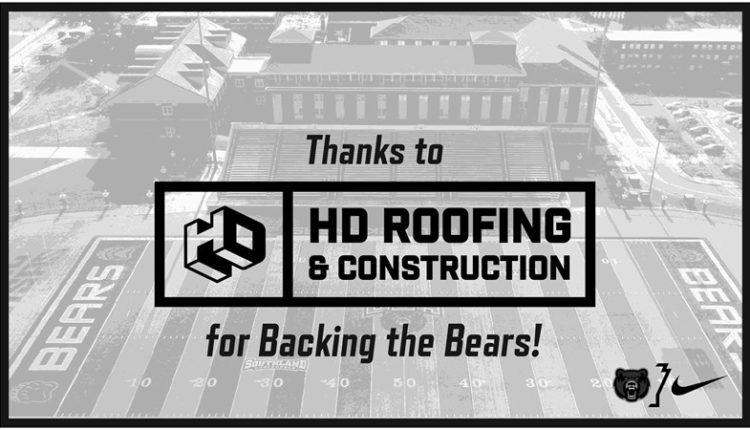 UCA PARTNERS WITH HD ROOFING & CONSTRUCTION
CONWAY, Ark. _ University of Central Arkansas Athletics partners with HD Roofing and Construction as the official roofing company of UCA Athletics.
The multi-year partnership between UCA and the HD Roofing and Construction will be featured at all Bears football games beginning Fall 2021. Company owner Zach Watkins played soccer for the Bears in 2013 and 2014.
"HD Roofing and Construction is excited about our partnership with UCA Athletics," said Watkins. "We are grateful to the people of Conway and Faulkner County and proud to serve our community. UCA is my alma mater and has always been a special place to me, so working with them is an exciting time for our company."
COMPANY: HD Roofing & Construction is a general contractor specializing in residential and commercial roofing restoration. The love of building is in their DNA. Whether you need minor repairs or a full roof replacement, they can provide you with quality materials, workmanship and warranties. Both Zach and his wife Amber are UCA Alumni.
Visit them at: https://www.hdroofing-construction.com/