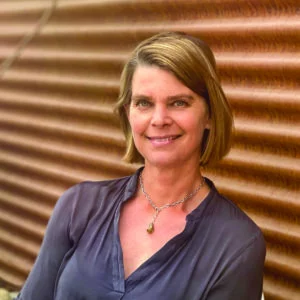 Trends shaping the future of flooring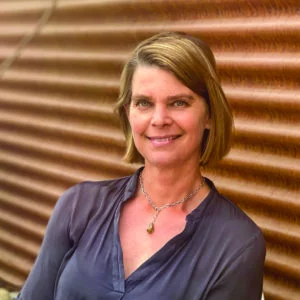 By Heidi Steele – With a dizzying array of flooring alternatives today, selecting the right finishing materials more understandably is more important than ever. Flooring trends are constantly evolving as the look and demand wax and wane with the passing of each season. Following are some of the key drivers we see:
What's old is new again
One of the fastest growing trends in flooring is the return to classic, natural materials that become more beautiful as their delicately aging character develops over time. The most popular materials date back to the ancient Greek, Egyptian and Roman civilizations. Prized for their classic look, unusual durability and ease of maintenance, these flooring styles are a perfect match for today's demand for organic materials and designs that enhance well-being.
The materials that become more relevant every day range from cork, terrazzo, natural stone and hardwood to ceramic tiles, wool and other natural fiber carpets. Recently, porcelain tile and terrazzo have taken a significant share of hardwood and stone floors due to their more diverse visual designs, higher damage resistance and ease of maintenance.
What drives a return to these classic floors is their obvious lasting beauty. Perfect for projects with constant, heavy foot traffic and rolling loads, these floors require minimal maintenance, but offer long-term solutions.
Safety Considerations
Whether installed indoors or outdoors, safety should be a primary consideration as slips and falls are the main category of lawsuits in all types of commercial facilities. Up-front investing in quality flooring materials that meet or exceed ASTM International standards for walking safety will always provide an excellent return on investment.
Other features to look out for include surface cleanability, resistance to damage and stains, and low maintenance. After selecting floors that meet these criteria, initiating a well-executed maintenance program that focuses on daily, periodic and annual goals will ensure that floors look and perform at their best.
Emphasis on sustainability
The built environment is rapidly approaching a place of no return, where a product's environmental impact is weighed equally alongside economic and design considerations. Finding floors that meet global sustainability standards can be daunting.
Fortunately, the options for this category increase exponentially every year as manufacturers embrace an eco-friendly role by implementing a growing scale of climate-positive practices. As the climate conversation merges with our daily lives, more healthy, CO2-neutral floor collections are coming onto the market. More options are being offered than ever before as this category experiences rapidly escalating growth.
Outdated myths that question their popularity are now easily proven false. Among these clear truths, climate positive floors are often priced comparable or sometimes even lower than their counterparts with no eco-references from third parties. Manufacturers worldwide have tightened up their production methods and resources, making these solutions more affordable to a much larger customer base as demand increases.
Whether you want to meet the growing demand for classic floors based on trendy visuals or inherent performance features, flooring professionals can count on one thing: quality, durability and durability will never go out of style.
---
Heidi Steele is the founder of Surface Resources, a wholesale distribution company focused on sourcing resilient flooring and tiles for customers in the Southwest US. Her multidisciplinary background, including more than two decades as an architect and interior designer, gives her a holistic perspective of the flooring industry.