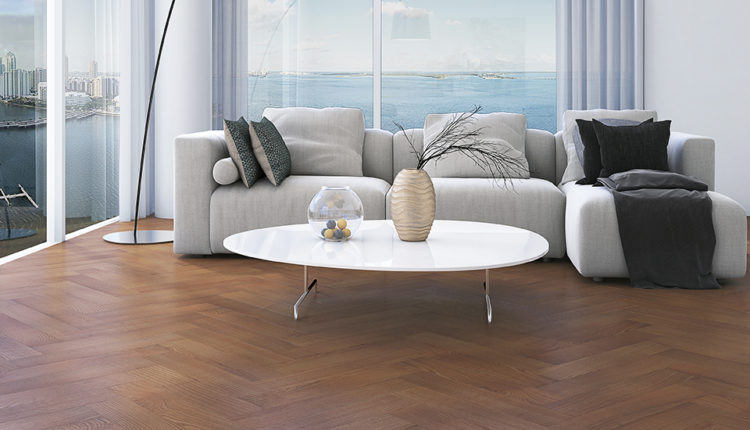 Torlys introduces XP collections – Floor Covering News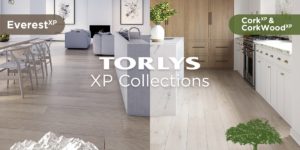 Toronto, Ontario—Torlys, a global flooring company specializing in responsible flooring solutions, launched Torlys XP collections, featuring "Xtreme Performance," 100% natural and waterproof hardwood and cork flooring with unmatched looks, construction and strength, according to Torlys.
"These Torlys XP collections offer a combination of benefits never seen before and they really speak to Torlys ongoing commitment to delivering the best product innovation to our partners in this exciting industry," said Derek Brooks, senior vice president of sales and business development.
Dubbed "The Pinnacle of Hardwood," according to Torlys, EverestXP hardwood collections offer waterproof surface technology for installation in any residential or commercial space. Made from 100% natural materials, EverestXP offers more design possibilities with various wood species in wider, longer and cleaner-grade planks that deliver a lifetime of unparalleled performance without sacrificing the beauty of natural wood, according to Torlys.
Torlys CorkXP program is one of the most sustainable flooring options available with Xtreme Performance technology in traditional, modern and HD-printed wood grain visuals, the company said. Made from 100% natural materials and sourced from responsibly managed forests, CorkXP is one of the most sustainable flooring options available, Torlys said.
According to the company, using cutting-edge printing technology to create the beauty of hardwood, the durability of laminate and the comfort of cork, Torlys CorkWoodXP collections are the best of all worlds when it comes to flooring.