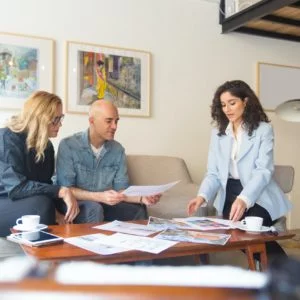 Top three ways to keep homeowners on board
(This article was originally published on Houzz.com and has been edited for content and style.)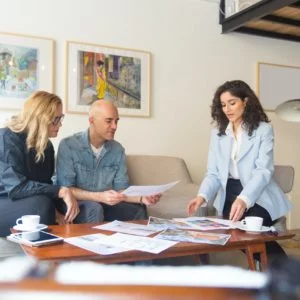 The global home renovation market is expected to exceed $1 trillion by 2027 Global Market Insights. Add to that the fact that 56% of homeowners plan to complete at least one home project by 2022 and nearly nine in 10 hire professionals to help (according to Houzz research) and you have a state of the art full of potential for the home pluses.
Despite all that, some clients get cold feet and walk away from projects, causing not only loss of revenue, but also a waste of time and possibly bad feelings.
Here we share the top three ways to prevent this from happening to you:
Convenience sticker shock
No homeowner wants to be surprised at the end of a project. But an estimate much higher than expected could lead someone to walk away before the project even begins. The sweet spot is in giving accurate estimates and reducing sticker shock.
Sticker shock for customers who remodel often happens when they just don't know what things cost these days. Provide an itemized list of costs for materials, labor, equipment, permits and more to show them where all those dollars actually go and that you're not just padding the price to line your pockets. Showing a little sympathy for today's particularly high prices wouldn't hurt either.
You can also explain what drives costs up and down and what changes customers can make to meet their budget. Maybe they'd be fine with marble-look tiles and refinishing the cabinets rather than replacing them. By offering options, you show that you are listening and willing to work with them, which in turn builds trust and makes them less likely to drop out at the first sign of a hurdle.
Be responsive
Two of the most common remodeling complaints homeowners have about remodeling professionals are "I couldn't communicate with the workers" and "they wouldn't call me back." In fact, service provider responsiveness was the biggest challenge facing 16% of homeowners renovations in the 2021 US Houzz and home study. While you may have your reasons for keeping homeowners at bay while projects are underway (such as wanting to get the work done rather than just talking about it), the key is again finding the sweet spot.
Consider scheduling regular meetings with your clients. This gives them the peace of mind that they will have your undivided attention at predictable times and get their questions answered. You can also use software that has a client dashboard feature, such as Houzz Pro. It makes it as easy to reach you as sending a text and you can respond anywhere, anytime. This reassures customers and keeps all your communications in one central location for easy reference later.
Plus, having communications, timelines, progress photos, and daily logs readily available makes for happy customers.
Paint a realistic picture
Both clients and home professionals share a fear of misunderstanding, especially when thousands of dollars and hundreds of hours of work are involved. Being candid about potential issues is key to managing expectations and preventing clients from leaving the project if those issues arise.
Potential supply chain snafus may be at the top of the list right now. Material shortages, manufacturing delays and shipping delays extend timelines and cause frustration everywhere. Preparing customers for this from the start will prevent them from jumping in the middle. And of course, you want to reassure them regularly that you're doing everything possible to keep their project on track.
Another part of painting a realistic image is helping clients visualize the design, as it can be difficult for non-professionals to convert blueprints, tear sheets and samples into a complete image. Software can be a huge help here. These tools can also ensure that you and your client are on the same page, design-wise, to avoid disappointments that make them walk away.
Using the above strategies, you can definitely get more customers to the finish line. But you also increase the chances of good reviews and regular referrals, which are at the heart of any successful design and construction company.