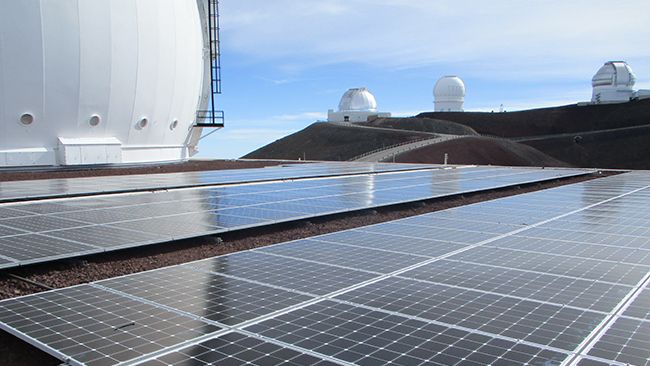 Top 9 U.S. cities for solar have more installed than entire country 10 years ago
The top nine US cities for solar power combined have more solar installed than the entire country did 10 years ago, according to a new study released Tuesday by Environment America Research & Policy Center and Frontier Group. the report, "Shining Cities 2022: The Top U.S. Cities for Solar Energy," is the eighth edition of America's most comprehensive survey of installed solar PV capacity in major US cities.
The survey tracked data through December 2021 and noted that the United States now has 121.4 GW of solar PV capacity installed. That's enough solar energy to power more than 23 million homes. The paper also found that fifteen major US cities recorded a tenfold increase in their solar capacity between 2014 and 2022.
"On the very first Earth Day, in 1970, solar power was in its infantry," said Susan Rakov, chair of Environment America Research & Policy Center's clean energy program. "The idea of ​​affordably powering an average American home with free renewable energy from the sun was a pipe dream. But actions by governments, industry and consumers have transformed that pipe dream into reality. This report shows just how far our major cities have come toward tapping the immense power of the sun. Each of these 'shining cities' has helped to clean up our air and water and protect our climate – and that's something to celebrate and build on, on Earth Day and every day."
The top five leaders in installed solar PV capacity per capita are:

For total installed solar PV capacity, the top five cities are:
The report includes policy recommendations for local, state and federal policymakers interested in supporting the continued growth of solar power.
"Local leaders have a key role to play when it comes to helping communities reap the benefits of solar power," said Adrian Pforzheimer, lead report author and policy analyst at Frontier Group. "Some of the most effective tools in their toolbox for helping solar thrive include committing to 100% renewable energy, using a streamlined online permitting process, and providing rooftop solar owners with fair compensation for the clean electricity that they share with their neighbors."
Pro-solar policies like net-energy metering, a program that credits solar owners for the clean electricity they deliver back to the power grid, have been under attack recently in some states. In California, for example, the Public Utilities Commission recently considered a proposal that would have assigned high fixed charges to solar customers and cut the credit customers receive for their excess energy. Such policies have stifled the market for solar installation in locations where they have been implemented.
"What's particularly encouraging about this report is that it's not just the sunniest cities that stand out as 'Solar Superstars,'" said Johanna Neumann, senior director of Environment America Research & Policy Center's Campaign for 100% Renewable Energy. "Cities that have adopted strong, pro-solar policies have seen solar take off – even in the rainy Pacific Northwest and the snowy Northeast. Any city, regardless of how sunny it is, can position itself to harvest the abundant, free, non-polluting power of the sun for energy by adopting pro-solar policies. For the sake of energy independence, for the sake of our future, we need to build on the remarkable progress solar energy has already made and pick up the pace."
News item from Environment America