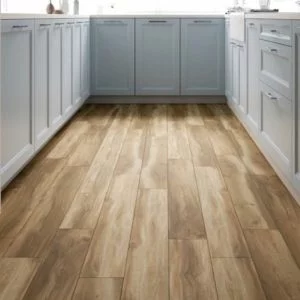 Tom Duffy Company partners with LX Hausys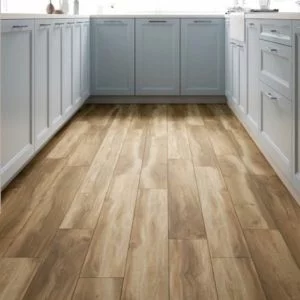 Manteca, California—The Tom Duffy Company partnered with LX Hausys to distribute the company's Hausys H-Flor Resilient Flooring line with a focus on commercially valued LVT in the California, Arizona and Nevada areas.
LX Hausys is a division of the LG (Life's Good) Corporation. LX Hausys said it has been providing various interior materials since 1947 that have enhanced the value of living spaces in Korea and is an OEM manufacturer for many well-known flooring brands in the US. Today, LX Hausys is the largest building materials company in Korea, the company said.
"This is an important step for our business as we look to rebuild our commercial flooring presence," said Jon Youngberg, vice president of sales at Tom Duffy Company. "We believe that LX Hausys H-Flor offers the most attractive, well-constructed and reputable, commercially valued LVT on the market."
Tom Duffy Company said it will import and stock three H-Flor LVT collections that provide multiple solutions for commercial office space, healthcare, education, property management and multi-family applications.
The Pike's Peak Collection is a bonded LVT with a 20-mil enhanced urethane wear layer in a 2.5mm x 7 x 48 format with continuous embossed in register (C-EIR) technology and high-resolution graphics for realistic wood visuals and stonework patterns. It is available in 18 colors, including four 12 x 24 tile visuals.
The Grand Style collection is a bonded or loose lay LVT with a 20-mil enhanced urethane wear layer and a heavy duty 5mm core in a unique 9 x 60 format with a fiberglass layer for increased dimensional stability. It is available in eight colors.
The Savana Collection is a bonded LVT with a 12-mil enhanced urethane wear layer in a 2mm x 6 x 48 format, available in six images the company says are inspired by the exotic, colorful and diverse landscape of the Savana range. region. .
Tom Duffy Company said it will import inventory from LX Hausys in South Korea and customers will benefit from back-up inventory to the state at LX Hausys' warehouses in Adairsville, Georgia, and Hayward, California. "Another important element of our inventory program is that we have access to all other H-Flor resilient offerings, including additional LVT options, homogeneous and heterogeneous panel products and sports floors," said Youngberg.