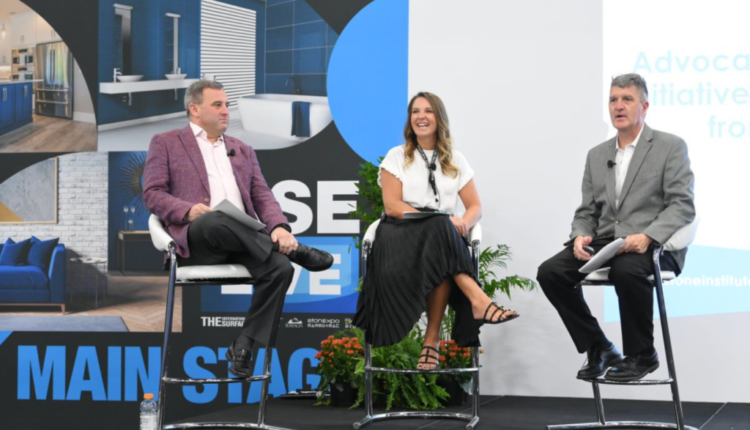 TISE outlines 2022 educational programming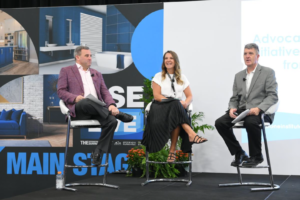 Las Vegas – organizers of TISE 2022 have revealed the upcoming educational opportunities that will be available during the show, which will be held here from January 31 to February 3.
"The show's reputation is based not only on the quality of its exhibitors, but also on the strength of its educational offerings," said Paul Treanor, senior manager, content and community for TISE.
Treanor, along with input from the TISE Advisory Board, carefully planned and curated the educational offerings for nearly 20 years. "I'm hands-on trying to discern what the public needs," he said. "I stay up to date on topics and participate in online communities. Employee retention, the installation crisis and trends in the company. These are the overarching interests of our retailers and contractors."
What's on tap for TISE 2022
Education and training are provided through four different platforms: TISE Seminars, TISE Live Main Stage, TISE Live Demo Stage, and TISE TV. In addition, associations and organizations will organize their special training events. Certified Flooring Installers (CFI) will lead the finalist competition in the National Installer of the Year Competition.
Also new for next year is the industry's first Women's Leadership Conference—by women and for women, exclusively at TISE. "We will be addressing issues that are important to professional and entrepreneurial women in the flooring industry," said Lisbeth Calandrino, a speaker at TISE 2022. "I have always been impressed by how TISE is always open to new ideas. They always find ways to connect with all of us and find ways to make us better at what we do."
TISE seminars
These breakout seminars are at the heart of TISE Education, with 24 top professionals providing 34 up-close and engaging learning experiences for each of the TISE show brands: Surfaces, StonExpo/Marmomac, and TileExpo. The curriculum of the TISE seminar covers a range of sought-after topics. They're as varied as business foundation, common SEO and social media mistakes, running a top-performing installation store, what a woman is, defining your open store positions and finding the right candidates, and even how to become an OSHA -inspection survives, to name a few.
TISE Seminars Fast Facts:
All seminars last one hour
Seminar sessions are scheduled for Monday, Tuesday and Wednesday (January 31 – February 2, 2022). Check the TISE 2022 website and app for updates
Purchase of a $60 (members) and $80 (non-members) day pass grants access to all seminars for that day. Presale price expires on December 10
Your show brand designation does not restrict access to sessions. For example, a Surfaces participant can join a TileExpo session, etc. Move freely between seminars
All seminars will now be held together at the North Convention Center for the convenience and convenience of attendees
There will be no recordings of the sessions and there will be no product demonstrations during the sessions
TISE Live Main Stage
TISE will reserve a spacious space on the show floor to provide free, high-level presentations on the major issues affecting the flooring industry. Access to the show floor automatically includes free access to the Live Main Stage. Industry leaders from various fields will cover a variety of key topics from a 30,000 foot field of view. In 30 minutes of enlightening fireside chats, lively panel discussions or informal Q&A interview style, topics such as the installation crisis, building communities – both online and local, and retailers and installers working together – are covered.
TISE will also share the latest consumer and industry research from Mystery Shopper Services on the Live Main Stage – a must-see for floor sellers.
TISE Live Main Stage Fast Facts:
Expect 18-21 Live Main Stage events scheduled over the three days the show floor is open, with a 15-minute break between each event
Check out the TISE 2022 website and app for schedule updates
Seats for 60 to 75, so plan accordingly
TISE Live Main Stage presenters will pre-record their presentations to stream to the hybrid event, the TISE Live Virtual Event | Vegas Edition, sponsored by Mannington with Microban, for those unable to attend in person.
TISE Live Demo Stage
How a product works or is installed is best demonstrated to understand. That's why the Live Demo Stage has become a very popular hands-on feature of the TISE show floor. As with the Main Stage, the Live Demo Stage is free and open to everyone. All types of floors, adhesives, grouts and coatings are demonstrated.
TISE Live Demo Stage Fast Facts:
There are plans for 12 product demonstrations for all three days
Product demonstrations last 30 minutes
Seats for 30 to 40
Viewing is supported with live close-up camera work during the Live Demos
Check out the TISE 2022 website and app for schedule updates
TISE Live Demo Stage presenters are recorded by TISE Tv and their presentations are streamed to the hybrid event, the TISE Live Virtual Event | Vegas Edition, sponsored by Mannington with Microban, for those unable to attend in person
TISE TV Broadcast Network
TISE TV is a world-class knowledge and training network accessible on a computer, tablet or smartphone. TISE TV offers you the information and skills of many of the leading flooring brands at your convenience. Since its debut last year, the platform has quickly become an on-demand learning tool for the industry. The TISE TV crew will produce live podcasts and product episodes on the show floor, with all content for the TISE hybrid event, the TISE Live Virtual Event | Vegas Edition, sponsored by Mannington with Microban.
TISE TV Broadcasting Network Fast Facts:
TISE TV is on demand and ready when you are
The TISE TV crew will cover the TISE 2022 show
Highlights of the product introduction are 2-3 minutes long
TISE TV Episodes are up to 10-20 minutes
Experience TISE Tv during the event in the TISE Live Virtual Event | Vegas Edition
Watch TISE TV all year round via the TISE Facebook page and the episode archive on the TISE TV website at www.tisetv.com
TISE Live Virtual Event | Vegas Edition Fast Facts:
Hybrid experience taking place Feb 1-3, sponsored by Mannington with Microban
Experience the event on virtually the same days the industry is in Las Vegas
Private Facebook event connects the hybrid attendees to the Las Vegas event
Live updates, product introductions and information directly from the show floor via the TISE Tv crew
TISE Live Main Stage and Demo Stage sessions will be broadcast in the hybrid event
All personal and virtual participants have access to the TISE Live Virtual Event | Vegas Edition here.