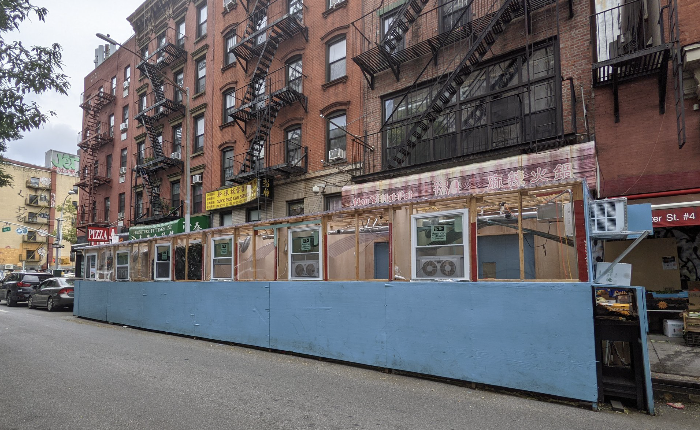 This Sprawling Hester Street Dining Shed has HVAC Hookup
Pandemic-era dining rooms are moving away from their original purpose and are now becoming full-fledged outdoor dining rooms. Some bolder than others, like the one at Izakaya on East Fourth Street who briefly flirted with a mezzanine.
Ambition is in the air. Restaurants are installing now HVAC systems – mainly window units – to keep customers cool while dining in these street shacks. For example with Hou Yi Hot Pot at 94 Hester Street installed a professional air conditioning system in the dining room that spans the block.
Which is great and all, but not enclosing the shed to keep it cool defeats the original purpose of the shed as part of Open Restaurants? To prevent large parties from gathering indoors where good ventilation is suspect. Guess it just mimics the same problem on the sidewalk.