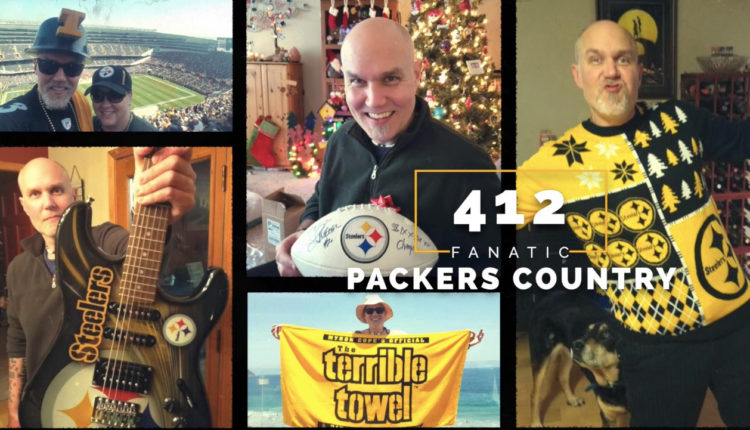 This Saturday On JP Roofing FAN N'ATION (MAY 8) – CBS Pittsburgh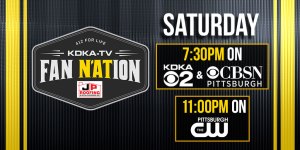 See what's going on SATURDAY 8 MAY On JP Roofing FAN N'ATION with hosts Rich Walsh and Daisy Jade:
READ MORE: Kidsburgh: Allegheny Intermediate Unit helps teachers fund projects to keep students motivated
We have just what you need for your Penguins Playoffs party.
Then visit this Mother & Son Fan Cave.
Plus, meet this 412 Fan'atic who lives in Packers land … and MORE!
Josh Gibson mural by artist / muralist Jeremy Michael Raymer
2020 NFL Steeler's Fan of the Year: James Bolden
412 Fan'atics Concept Responses
Steeler Linebacker Cassius Marsh and Cash Cards Unlimited
Summer and Spirits Matchups from Fine Wine and Good Spirits: Mother's Day Wines
READ MORE: 78-year-old Pittsburgh physician accused of illegal opioid handling, health care fraud
Steel Army: Fan Supporters of the Pittsburgh Riverhounds
Penguins Playoffs Treats from Doce Taqueria
A Geno Malkin inspired cocktail from the Lawrenceville distillery
Fan Cave: The Vaters
Skin in the Game: Greg Daniels from Wisconsin
Saturdays at 7:30 pm on KDKA-TV or live stream on CBSN Pittsburgh on KDKA.com. Or watch an encore episode at 11pm on Pittsburgh's CW! Set up your DVRs … You don't want to miss it!
Follow us for more show updates:
MORE NEWS: Furry Tails: Cross Your Paws Rescue Take care of 2 dogs left in Sutersville