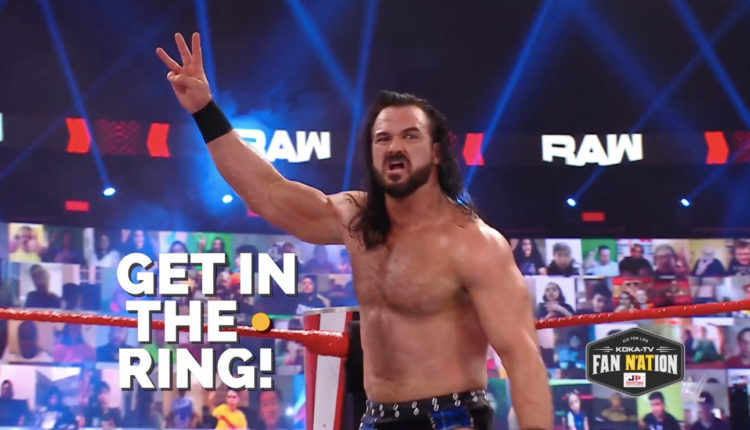 This Saturday On JP Roofing FAN N'ATION (JUNE 19) – CBS Pittsburgh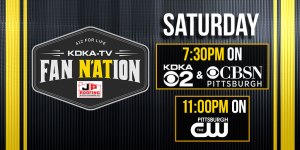 Check out what's coming SATURDAY JUNE 19 On JP Roofing FAN N'ATION with hosts Rich Walsh and Daisy Jade:
READ MORE: Route 28 construction project could cause traffic blockage
412 Fanatic: Guillermo Vargas and #WorldFotoDay
Round 2 of the Fan N'ation Pizza Challenge: Mineos vs Iron Born…And Bado's vs Pizzeria Davide
Drew McIntyre, star of WWE's Monday Night Raw, previews WWE Supershow on July 24
NFL Fan of the Year Entries Now Open

New Bill Cowher Book: Heart and Steel
READ MORE: Union members gather outside Oakland's Carnegie Museum, demand pay rise
Fan Cave: Raymond Ortiz of Mercer Co.

Celebrate National Martini Day with a Queentini Cocktail from Bigham Tavern
Terrible Towel Margarita Recipe
Saturday at 7:30 PM on KDKA-TV or livestream on CBSN Pittsburgh on KDKA.com. Or watch an encore episode on Pittsburgh's CW at 11pm! Set up your DVRs… You don't want to miss it!
Follow us for more show updates:
MORE NEWS: Frank Bonner, spice on 'WKRP in Cincinnati', dies at age 79