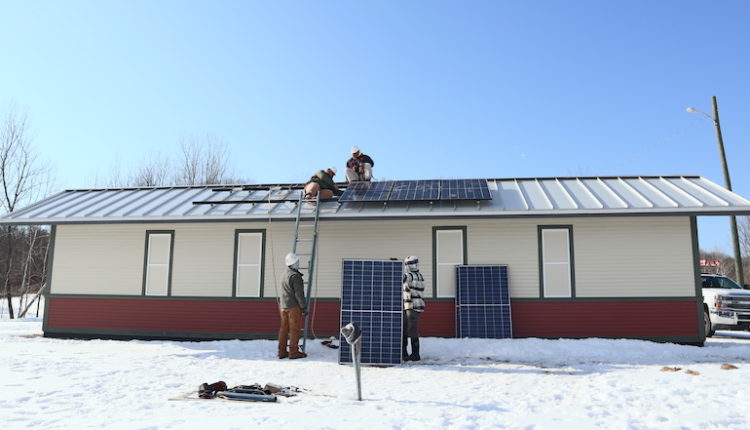 Third Sun Solar donates 1.7-kW solar project to Ohio community park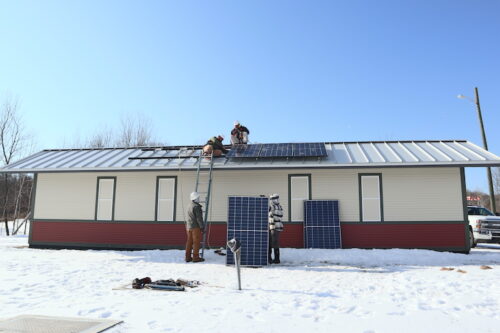 The Chauncey-Dover Community Park and Baileys Trail System trailhead is now featuring a new 1.7-kW solar array donated and installed by Third Sun Solar. The solar is located on the roof of the new restroom facility and will reduce the Village of Chauncey's utility costs for several decades to come. A production meter will be installed showcasing to visitors the amount of clean energy being produced from the system in real time.
"As a company committed to the flourishing of our community, we are proud to support this groundbreaking trail project. We believe that partnering with the Baileys Trail System in this way will not just reduce the overhead costs for the Village of Chauncey but will help the Baileys Trail System advance their mission of bringing sustainable economic development to the Southeast Ohio Region," said CEO and co founder Geoff Greenfield.
In addition to the donated array, Third Sun Solar is committing a $250 donation to the Baileys Trail System and Village of Chauncey when visitors go solar through the park and trailhead referral program located at https://go.thirdsunsolar.com/baileys-trail-system/.
"The Outdoor Recreation Council of Appalachia (ORCA) and the Village of Chauncey are grateful to Third Sun Solar for this opportunity to implement clean energy efforts into our park and trailhead," said Village of Chauncey Mayor and ORCA Board Vice Chair Amy Renner. "We see this as the first of many sustainability measures to give back to the land that has given so much to our community over its lifetime."
The Baileys Trail System is managed by the Outdoor Recreation Council of Appalachia in partnership with the Wayne National Forest.
News item from Third Sun Solar