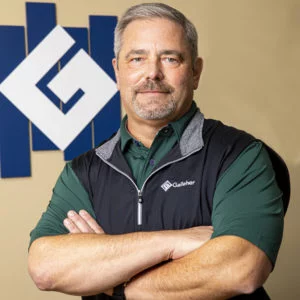 There's upside to hiring veterans for your business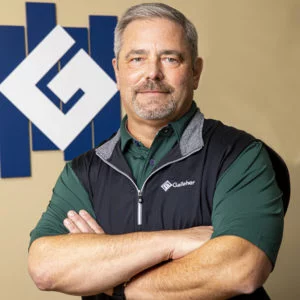 One of the most important life experiences that helped shape who I am as a husband, father and business manager was my time in the military. After graduating from the Coast Guard Academy, I spent nearly nine years with the Coast Guard in various leadership roles across the country.
That experience has taught me valuable skills that have helped shape my career in so many ways. From work ethic to discipline to motivation to a personal sense of ethics, the military training I received was immensely valuable in not only sharpening my business skills, but also contributing to broader life skills.
That's why I've always had a passion for hiring veterans to my team and leveraging all the valuable skills they've learned through that experience.
I can unequivocally say that hiring veterans will improve any business, enhance any team, and create incredibly loyal, hard-working employees who will contribute to your success.
Veterans bring a range of skills that are valuable to almost any organization. They are smart, learn quickly and adapt to any type of situation. They learned how to guide and influence behavior for results. They are incredible team players and thrive in diverse environments. Their military experience exposed them to a wide range of technology and international trends that are often relevant to a variety of business situations. More importantly, veterans have likely proved their mettle in unexpected, mission-critical situations that require dedication, stamina and adaptability.
These are exactly the kinds of skills that any team in any company can improve. As an example, in 2005, I hired an army captain who left the service to run one of my underperforming manufacturing facilities. Through his training, he quickly established new maintenance and cleaning schedules and routines and, more importantly, strongly led his team. He was able to quickly identify bottlenecks and worked closely with his employees to develop solutions that benefited the entire organization. This production facility quickly became one of the most efficient, clean and profitable facilities on the West Coast.
I am proud of my service to our country and I am proud that my colleagues at Galleher feel the same way. They've seen first-hand the positive impact veterans have on Galleher's culture and our business success. They understand and appreciate the skills veterans bring to our team. And they appreciate working side by side with people who have such diverse life experiences. And, of course, all of us at Galleher are honored to help the men and women who have bravely served and sacrificed for our country through our partnership with Building Homes for Heroes.
For managerial and supervisory positions, there are companies that specialize in the placement of junior military and senior enlisted non-commissioned officers [non-commissioned officers]. The one I use the most is the Lucas Group.
I would encourage any business leader to see the benefits of adding veterans to your organization. You'll be glad you did.
---
Ted Kozikowski is the CEO of flooring distributor Galleher LLC, Santa Fe Springs, California. He has a proven track record of developing high-performing teams, aligning them with goals, and leading them to deliver results.