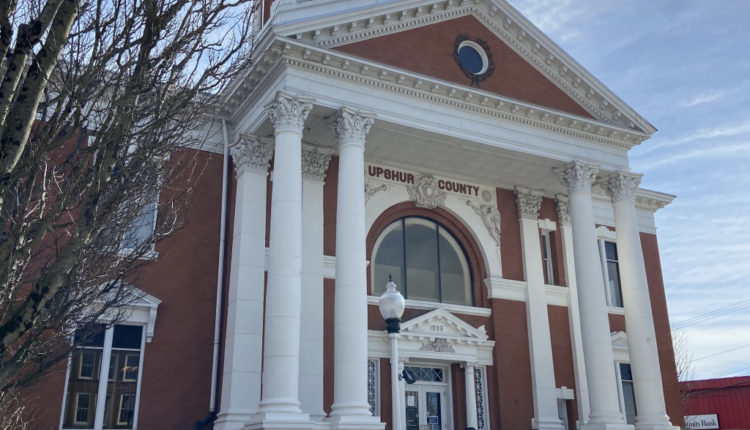 The Record Delta | Commission accepts bid for roofing and gutter replacement project
BUCKHANNON – The Upshur County Commission on Thursday morning accepted a bid for the project to replace the former roof and gutter of the prison.
According to Assistant County Administrator Tabatha Perry, four companies attended the mandatory pre-bid meeting; however, only one company, Shield Roofing and Construction LLC, submitted its offer proposal before the deadline.
Shield Roofing and Construction LLC, based in Ohio, has submitted two proposals for two different types of shingles, including all required documents. The company also has an office in Morgantown, West Virginia.
The initial offering proposal includes IKO Crowne Slate Shingles and totaled $ 60,957.07. The second bid included CertainTeed Highland Slate Shingles, a higher quality clapboard, pushing the second bid higher at $ 68,733.71. These shingles are also reportedly more difficult to come by and would likely be on backorder. Both bid proposals meet the required specifications. The main difference between the two different shingles is the variation in shape and color – just a different design, according to Perry.
Perry also noted that the County Commission has received funding from the state, requiring them to accept the lowest offer, if that offer meets specifications. With this grant, the Commission is financially responsible for 20% of the project and Perry noted that this is already covered within the budget.
Commissioners liked the aesthetic of the dark-colored CertainTeed Highland Slate shingles, but accepted the first and lowest bid proposal as required by the state subsidy. Commissioner Sam Nolte commented that they would like the darkest color possible for the IKO Crowne Slate Shingles.
The next regular meeting of the Upshur County Commission, scheduled for May 13, has been canceled. Their next regular meeting will be on May 20.