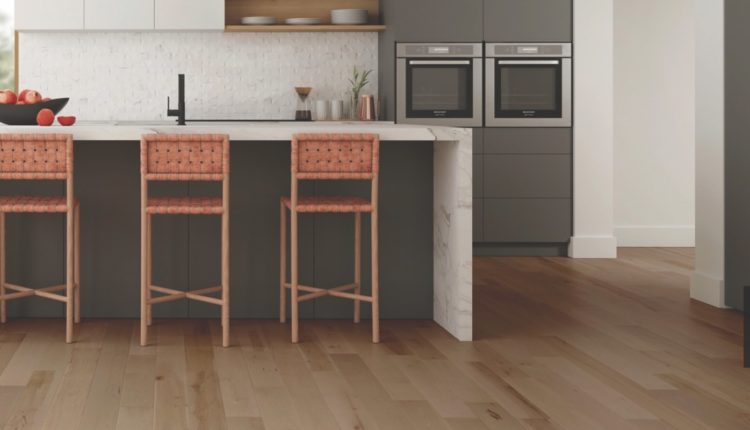 The Real Wood Coalition, part 5
Following is the fifth edition of Real Wood Coalition's editorial coverage, also featured in the April 26 / May 3 print edition of FCNews.
These features include educational insights, new and non-hardwood products, and a spotlight with one of the Coalition members. A new edition of RWC coverage will be available in every print issue of FCNews throughout the year.
---
DID YOU KNOW
Positive market indicators bode well for higher consumption of hardwood floors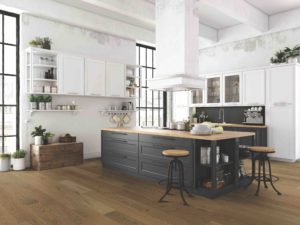 So much has been said about competing hard surface categories that have shrunk hardwood floor market share in recent years – and there is evidence to support that trend. However, the health of the major end-use sectors bodes well for the short- and long-term prospects for hardwood floors.
"In recent years, the hardwood category has lost market share in these categories, but hardwood is recovering and growing again in 2021," said Brad Williams, vice president of sales and marketing at Boa-Franc, makers of the Mirage brand. "Single-family homes new construction and home replacement are stimulating growth in the hardwood category."
Observers say they are seeing growth particularly at the higher end of the spectrum. "The high end in both new construction and the remodeling market is very strong for hardwoods today," said Neil Wenger, vice president of distribution sales at Mullican. "We are seeing a demand for wide width in 3⁄4 inch solid hardwood floors growing with brushed lighter shades that are most of the interest. Buyers buying larger, premium homes choose hardwood floors for their natural beauty, quality finish, and the added value to their home. "
Other suppliers are experiencing growth in different end-use sectors. "Our business is typically much more focused on home replacement, but frankly we see good demand in all those segments of the construction market," said Jodie Doyle, vice president of US sales and marketing at Indusparquet. "In the commercial contract segment we experience a very high demand for products for specification. The pipeline was slightly delayed during the first quarter and in the second quarter, but we expect robust activity for the second half of 2021 and all of 2022. "
Prognosis is also bright for Mercier. The company cited a strong housing market on top of what Wade Bondrowski, US sales director, described as a robust remodeling market. "We don't see that going to end anytime soon," he said.
Nor is he overly concerned about the impact of entry-level alternative wood look alikes on the real hardwood prospects. "Many consumers trade for better goods," he said.
---
SELLING TIPS
Numerous ways to accent hardwood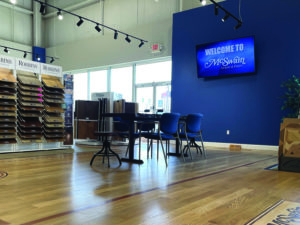 Given the myriad of hardwood flooring options available today – and the myriad of wood "look-alike" products in high demand – it is critical that RSAs develop a strategy to help consumers find the right hardwood flooring for their needs. needs. Often it comes down to communication.
That's the approach taken by McSwain Carpets & Floors in Cincinnati, Ohio, where salespeople are trained to listen for signals. "We try to understand, not direct all customers to what we have in stock," said Jason McSwain, owner. Before recommending a product, his sales associates fully research which hardwood solution is best for the customer by first determining her design needs and desires.
Other dealers follow a similar strategy. At The Flooring Gallery in Louisville, Kentucky, RSAs take the time to explain the differences between the options available. Once the customer has indicated what they are looking for, it is simply a matter of explaining the difference between the alternatives. "[Compare] a wood floor versus a simulated floor – wood floors are meant to be permanent and become a part of the home, while alternative types of floors are intended to cover and change their subfloor at some point, "said Nick Freadreacea, president.
Dealers can also help consumers narrow down their choices by asking probing questions. For example, a skilled RSA will find out if the client plans to live in the house for several more years. In that case, it might be advisable to emphasize the durability of wood, Freadreacea noted.
In addition to communicating the many positive attributes of hardwood floors, RSAs and store owners can demonstrate the features and benefits of hardwood in other ways beyond standard displays and talking points. In this regard, Verhey Carpets, Grand Rapids, Michigan, a Mirage retailer, takes a two-pronged approach. In addition to the standing merchandisers, the store also places hardwood on the floor. The company normally has a lot of people in the showroom, often in bad weather during the winter. This has proven to be an effective sales tool for Verhey Carpets as customers walk in and see how well the floor can withstand everyday wear and tear. "We use our own showroom to convert [tell the story], "Said Karla Wischmeyer, designer.
---
TRIED AND TRUE
Platinum from Mirage
Platinum from Boa-Franc, the parent company of the Mirage brand, is designed for minimalist, modern decors and is one of the most popular colors in the Mirage line. Originally developed in 2013, the product has a mineral-inspired tone that remains very trendy over the years. Available in both maple and red oak, Platinum has a deep taupe gray color that aims to give any room a distinctive, luxurious look. The line features the Nanolinx HD coating for a natural matte (but durable) finish.
---
NEW AND remarkable
Hush & Haze extensions from Mercier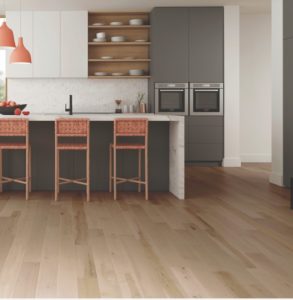 Mercier expanded its popular Atmosphere collection with four new colors: white oak, hickory and hard maple from the Hush portfolio and hard maple from Haze. Options include 1⁄2- and 3⁄4-inch engineered and traditional solids in hickory, maple, and hard maple.
---
Torlys wood: floors for every need
Torlys includes eight different hardwood floor collections and offers end users a range of products designed to meet a range of needs and tastes. Ranging from the Artisan Elite and Artisan Premier lines to the Summit, Everest and Select Strip series, Torlys offers its partners a wide range of options.
The collections are part of Torlys' Smart Hardwood flooring range for specialty stores. Made with an intelligent design to capture the beauty and feel of natural wood, Torly's hardwood floors are also crack, bowl and dent resistant. More importantly, they are designed for the true hardwood floor enthusiasts. "Genuine hardwood remains the gold standard, and retailers, builders and / or consumers should seek products that perform while preserving the values ​​of real wood," said Derek Brooks, senior vice president of sales and business development, North America. "Companies that provide high-quality hardwoods while taking into account both the indoor and outdoor environments will provide the best possible value."
Torlys hardwood floors are not only designed to look good and last for years, they are also intended to provide consumers with peace of mind in a pandemic world. Certain Torlys wood products have an attached CorkPLus Blue backing which provides Microban antimicrobial protection. The technology is embedded in the product to ensure long-term protection for years to come.